By Alex Lucas, Senior Research Analyst, ukactive
The link between our body's physical health and mental health is already well established – mental health impacts physical health, and physical health impacts mental. Being active is not often the first thing employers consider when looking to improve their workplace or staff wellbeing, but being physically active, and promoting this within the workforce, has major benefits for individual mental health and business health, especially during the working day.
According to the World Health Organization, 150 million people across Europe have a mental health condition, and mental disorders are responsible for 30-40% of chronic sick leave, and cost some 3% of GDP. In the UK alone, 2022 figures indicated that mental health costs employers up to £56bn a year – a 25% increase since 2019 – due to individuals unable to work or leaving the labour market.
By using physical activity to reduce the overall risk to employees' physical health, it naturally supports mental health by boosting mood and energy levels, while increasing opportunities for social connection. Being more active has also been shown to:
Beyond the benefits listed above, building a culture centred around the health and wellbeing needs of employees also lends itself to an employee-centric, inclusive environment which can help staff feel valued and listened to, and support retention, and diversity.
ukactive's mission is to support more people, to be more active, more often. As part of this we are here to support and drive the growth of high-quality, inclusive services offered by the UK's fitness and leisure sector. This involves an ongoing commitment to supporting the mental health of the nation's workforce by promoting physical activity, and the mental health of the physical activity, fitness and leisure sector workforce.
We support the sector and our members' commitment to this agenda by showcasing best practice and thought leadership from our members and partners, including blogs such as, 'How are you feeling? Building better mental health in 2023'  and webinars such as, 'How SMEs can prioritise employee wellbeing and create a positive culture', as well as sharing resources through the ukactive Together LinkedIn group.
We also utilise The Active Workforce report and other research to share insight through sector relevant channels including Health Club Management, and develop resources like 'Getting Active to Support Mental Health in the Workplace' with Mind, and 'How to support your staff to be active at work' with the Federation of Small Businesses.
ukactive continues to act as conduit and works with partners to raise awareness of the role physical activity plays on mental and physical health. Mental health is fundamental to our sector's role in society today and we will continue to drive awareness and progress together with our members in the UK and our partners across Europe.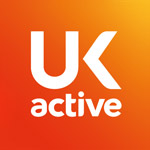 More People More Active More Often