By Izzy Wolridge, Events Manager, ukactive
The ukactive Awards are not just an ordinary gathering, they represent a unique opportunity for the physical activity sector to come together to celebrate and take part in honouring all the incredible initiatives, programmes, campaigns and remarkable stories that have shaped our industry over the past 12 months.
Held in partnership with our headline sponsor, Swimming Teachers Association (STA), this will be the fourth ukactive Awards (the awards were formally known as the Flame Awards prior to 2018), and for the first time our team will be welcoming guests to Leeds, at the grand location of the Royal Armouries, in just under two weeks' time on Thursday 26 October. After hugely enjoyable ceremonies in Manchester, Birmingham and London in previous years, we're really looking forward to taking the event to Leeds this time around.
We received so many excellent entries from across the sector and we are hugely grateful for the support of the STA for supporting the awards this year, as well as the organisations involved in the marking shortlisting process, in particular ProInsight who ensure our process is neutral and comprehensive. Thanks also go to Active Insight who reviewed the categories and process prior to this year's launch and to our Individual Award Partners: Technogym, Life Fitness, Optimum Nutrition, Perfect Gym, Leisure Labs, Active iQ, BUCS and our Drink Reception Partner, Alliance Leisure.
In a year of firsts, the ceremony will also be a standalone event, rather than following our conference as it has done in previous years. This means we're putting all the attention on celebrating our wonderful industry, with our glitzy ceremony hosted by former Olympian and industry champion, Professor Greg Whyte and the awesome, fitness author and PT, Laura Hoggins
So, what can you expect on the evening, and why is it worth getting your team down, whether you're shortlisted or not?
Priceless networking
As the most prestigious awards for the physical activity sector, it's the perfect opportunity to network with other operators and suppliers, share stories and most importantly, celebrate the sector that we all work so hard to further.
From 5pm, attendees are invited to a drinks reception with the opportunity to catch up with colleagues and leaders from across the UK and further afield, with the nation's leading suppliers and operators represented, as well as a chance to build new relationships.
Celebrate with your team
While we'll all be gathered to celebrate the achievements of the sector in helping to keep the nation more active, our events team has worked hard to make sure the whole night is enjoyable for you and your teams.
With a drink's reception, three-course meal, special hosts for the evening and a huge dance floor, the night really is about coming together to have fun.
Great new stories
The night has 15 awards and we want to provide as much of a spotlight on all the wonderful organisations and businesses that make up our wonderful sector. Whether it's individuals who run community programmes or large operators that have successfully trialled a new service, our awards night will be an opportunity to hear from all sides of the industry and find inspiration that we can take with us long after the night ends.
It really does promise to be a night to remember and with ticket sales closing this Friday (13 October) at 5pm, it's important to get your tickets while you can.
We're really looking forward to welcoming as many of you down as possible to join us in celebrating all the achievements and progress of our amazing sector.
To purchase your ticket, click here.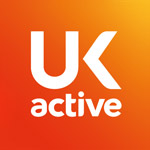 More People More Active More Often