By Mark Camp-Overy, MD at Leisure Focus, and Neil Newman, Operations Director at Gather
In this blog, Mark Camp-Overy and Neil Newman share their learnings around how increased customer engagement can help leisure operators provide better customer service and the increased retention of members
Understanding your members experiences and perceptions when visiting leisure centres and facilities, is an essential task that unites the physical activity sector. While verbal feedback to centre staff or more formal communications goes some way to addressing customer feedback, it does fall short on quantifiable operational insights, as these feedback mechanisms are generally informal and don't have any real measurement capabilities.
A case study: Leisure Focus
Leisure Focus Trust, the not-for-profit charitable incorporated organisation that supports five centres across the UK, has taken this challenge into its own hands by employing the customer engagement solution that allows leisure centre users to provide immediate feedback through an app platform, that can then alert each centre immediately with any customers that could need immediate support.
The not-for-profit has multichannel communications for its members which include in-centre, on social media and push notifications via an app to encourage responses. However, receiving this feedback used to only be possible via its website or in-person, and the organisation needed a better way to engage with members, and report operationally on customer responses.
So, how did Gather support Leisure Focus in its customer journey experience and what benefits did it bring in helping the trust to get closer to its members?
Accessible systems
Leisure Focus integrated Gather's feedback tool into its member-facing app, making it easily accessible for customers to use when they visited the site. With the click of a button, members were able to provide feedback in a matter of seconds and consequently, Leisure Focus have had access to more customer feedback than ever before.
Data-driven decisions
With lots of feedback, comes lots of useful data. The Gather platform collected this customer feedback data for Leisure Focus's team to access and respond to. An email alert system also flagged any customer responses that would immediately require attention. This access to data meant that Leisure Focus could handle any issues far more proactively and prevented any small issues from escalating into larger problems. The platform is now a fundamental part of the company staff reward and recognition programme.
Celebrating staff
Feedback from customers can be extremely positive and it's not just about raising issues of complaints. The feedback tool offered an opportunity for members to thank its facilities and staff, as well as add suggestions on aspects such as additional classes and general improvements.
Translating feedback into action
Through the capabilities of Gather's platform, any issues raised through the platform were then linked to times and locations which meant that appropriate action could be taken to improve visitors' experience at the relevant site.
Gather's offering has also helped the organisation to engage closer with 'Group X' members. Direct feedback also led to technology improvements with iPads added at each studio which helped to speed-up registration time, particularly for classes hosted at peak times.
This access to real-time feedback from members pre and post class, led to Leisure Focus introducing a 'Love Fitness Friday' event that utilised the theatre hall for an event with a mix of top instructors delivering a range of classes with capacity for 100 people per class.
This proved popular in developing a new feature for the programme and Love Fitness Friday has seen over 2000 participants, bringing new and existing members together.
Confidentiality
Finally, enabling customers to give feedback through a confidential system rather than a public forum that can help members to engage honestly. This confidentiality also helped to reduce the "noise" -and subsequent workload- generated on social media, which as well as reducing negative commentary on public platforms, also enabled Leisure Focus to keep these platforms free for more proactive and positive news rather than customer concerns.
To find more about Gather, click here.
To find out more about becoming a ukactive member or partner click here. 
Disclaimer: Any views or opinions expressed are solely those of the author and do not necessarily represent those of ukactive.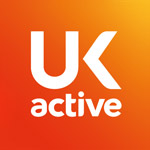 More People More Active More Often