By Andy Pickles, Chairman, Pure Energy GO
Music is an integral component of any health club or gym, but before you press play, it's worth thinking about how music is curated in your club, and ensuring you are on the right side of the law when it comes to music licensing.
There are two key factors to consider when playing music in a gym, studio or exercise class: quality and compliance. Will the music optimise the experience of your members, whether they are just walking through the door, working out on the gym floor, or participating in a group exercise class? And as a gym owner or manager, are you confident about where the music has come from, and that you have the correct licence to play it in your facility?
What license do you need?
Finding the right music can be a challenge for gym owners and fitness professionals. Not only does the music need to be high-quality, but it also needs to be licensed properly.
It's easy to know if you need a music licence or not. Music licensing laws apply everywhere that music helps to enhance a product or service, so if you play background music in areas such as weight rooms, spas or changing rooms, or you play it in fitness classes – both in-person and video – then you need a licence.
Historically, the fitness industry has referred to music used in gyms and exercise classes as 'original artist', 'PPL-free' and 'licence-free' but it may not be clear what licence is required, so here is a simple guide:
Commercially available music (original artist) requires a PPL licence and PRS licence.
PPL free music (cover versions from specific companies) requires a PRS Licence.
Rights included (music from companies who retain their rights) doesn't require a licence.
For timetabled classes led by an instructor or coach, a 'bolt-on licence' is required, not to be confused with a 'core licence' which only covers background music.
The associated costs for both a PPL license and PRS Licence per class is £2.04 plus VAT, making the total cost per class using a PPL and PRS license £4.87 (including VAT).
Non-compliance is not an option. At Pure Energy GO, we work with PPL and PRS to help educate and support gym owners and fitness professionals to choose the best option for their service. We also specialise in the third option above, which brings us to our second factor: quality.
The importance of quality
Music is a powerful tool for any business. The coffee at your favourite cafe tastes better because of the atmosphere created by the background music, and the best film trailers hook you in with incredible soundtracks. Equally, well-produced music that is tailored to specific exercise disciplines can significantly enhance the workout experience, whether that's music with the optimal frequency for a yoga session, or a track with the right tone, key and intensity to power you up a hill climb in a cycling class.
Pure Energy GO is a fitness music company providing gym operators and fitness professionals with a music service that removes the complication and costs of music licensing and optimises member experience through curated music programmes aligned to exercise disciplines and fitness activities.
Our team of fitness professionals and music producers collaborate and explore the science behind making music for exercise so when you do press play on our industry leading app you can be assured that you are 100% compliant, playing music produced and curated for exercise, and as a bonus, taking the significant cost of playing music from your bottom line.
Music is so integral to exercise and in creating the perfect member experience at your club, so it's worth taking time to curate your musical output as much as it is your class timetable, so you can press play with confidence and enhance your member experience.
Pure Energy GO is a member of the ukactive Strategic Partner Group – find out more here.
Disclaimer: Any views or opinions expressed are solely those of the author and do not necessarily represent those of ukactive.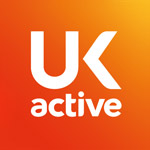 More People More Active More Often