By Elaine Briggs, Head of Education and Innovation at Future Fit
Future Fit Training are delighted to have joined forces with ukactive as their Learning & Development Network partner..
This partnership will not only allow us to strengthen our working relationship, but it will also give us a fantastic platform to be able to really tackle the industry issues that both organisations feel so passionately about.
Over the past five years, we have worked closely with each other to provide the health and fitness sector with a continuous source of insight on the skills gap and work readiness of professionals – in the form of our Raising the Bar report.  Driven by feedback from operators and industry leaders, this report aims to provide insight into how well-equipped exercise and fitness professionals currently are and where the skills gaps may lie in order to meet the diverse and high expectations of both our industry and the end user.
The findings from the report have since supported the development of sector initiatives and strategies, including Sport England's newly published Professional Workforce Strategy. And we are committed to continuing this momentum.
We are proud to have the opportunity to build on this important work during the next 12 months, as we support the ukactive Learning and Development network.  We look forward to providing further opportunities for representatives from industry operators, related organisations and fellow training providers to come together to discuss some of the challenges facing the physical activity workforce and the opportunities that exist to tackle them via innovative approaches to learning and development.  We want to provide a forum for healthy debate, in addition to an excellent opportunity to network with like minded professionals who share our passion for learning and development of our teams.
Each month, we will be exploring a relevant issue that impacts on the training and development of our industry's workforce. As part of this, we will be regularly focusing on their immediate training, and operational readiness, or longer-term strategic direction.
We are keen to ensure that the network is much more than just a biannual event and as such, we want to involve you in the learning and development topics we feel are pertinent to our sector throughout the year.  To that end, I will be producing a monthly blog on a learning and development topic and I welcome your suggestions and input as to what you would like to be included so we can very much keep the conversation going and the solutions flowing!
I look forward to meeting with you all on the 14th November and hearing what you feel are the burning issues as we move into 2019 and what solutions we can, as a network, put into place to address them.
You can find our latest Raising the Bar report in full here.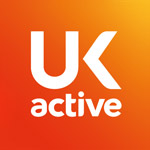 More People More Active More Often