By Elena Lapetra, Commercial Director, Stages Cycling
As the fitness market continues to grow, it is imperative we maintain the continued push of the physical activity agenda and as operators we understand how to ensure we stay ahead of the curve with regards to our cycling provision.
As the optional metrics grow to include comparable effort, watts, and the ability to compare across your wider workout data and link to connected solutions, we felt it was crucial to understand the correlation of preferences between the instructor and rider within a group cycling session.
The aim is to understand not only user preference but to gain greater insight into the user journey and how perceptions change. This will allow our industry to ensure we achieve greater value through our business and service developments – using this insight to inform choice, specifically for the respective portfolio.
We are excited to present this report in partnership with Stages Cycling, looking at how riders and instructors feel about indoor cycling classes and how they interact with technology as part of their cycling experience.
Our previous research this year has already shown that indoor cycling is the most popular exercise class for leisure centre users (Moving Communities 2018), and any further insight we can gain into consumer attitudes will help operators and suppliers understand what it is that drives people towards these classes.
Ultimately, as an industry, the more we understand what consumers want from their classes the better we can tailor these to their individual needs, and the more people will keep coming back and continue to lead an active and healthy lifestyle.
Stages Cycling is proud to partner with the ukactive Research Institute for this report. Within our company we have many experts who have been working in the industry since the inception of indoor cycling more than 20 years ago. This gives us access to a tremendous amount of knowledge – from personal experience and from working within this space for so long.
However, as the indoor cycling world continues to grow in popularity, we were keen to get even more insight on rider and instructor attitudes by undertaking this research. We hoped it could give us, and the industry as a whole, valuable insight to help us to challenge our collective thinking and be more innovative. Our aim is that the studio experiences of tomorrow exceed what we believe is possible today.
To download the report visit https://www.stagesindoorcycling.com/riding-higher-event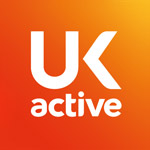 More People More Active More Often