Sophie Lawler, the new CEO of Total Fitness, has told ukactive about her plans following her first 100 days in post – including how she will use the power of people to transform the business.
Speaking to ukactive CEO Steven Ward ahead of her appearance at the Active Training Conference and Awards on Thursday (15 November), Lawler discussed the challenges in today's middle market and in getting more people active.
In a video interview, she shared her views on the importance of diversity in the workforce and making careers in the industry more accessible to women.
She revealed that she wants to harness "embedded performance" within the workforce – engaging more staff in the vision – and talked about getting the most from Total Fitness's product and platforms.
Lawler, an industry veteran who has previously sat on the Board of Directors at Fitness First, said the recent ukactive CEO Forum offered fantastic insight from other chief executives already dealing with "tough" challenges in the industry.
She will speak at the Active Training Conference on Thursday, the sector's flagship learning and development conference, delivered by ukactive in partnership with CIMSPA and sponsored by Active IQ.
The conference will draw on an array of experts to explore how the sector can develop a balanced and flourishing workforce, the positive impact this has both for businesses as well as wider society, and how the sector can deliver the best possible customer experience in an ever-changing landscape.
You can watch the full interview with Sophie Lawler in the video below.
For more information about the Active Training Conference and Awards and to book tickets, click here.
To find out more about becoming a member of ukactive, click here.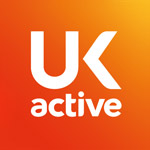 More People More Active More Often