By Danny Melling​, Head of Membership Experience, ukactive
I'm proud to say I've just become the new Head of Membership Experience at ukactive and this is the perfect chance to introduce myself and speak to you about a timely piece of work, given my new position: the ukactive Sector Consultation (click here to complete the survey, it takes less than 10 minutes).
Firstly, I'd like to provide an insight into my journey towards joining the ukactive team. Sport, physical activity and promoting active lifestyles has been my passion since growing up in the eighties. Sport and 'playing out' with friends gave me the greatest education and shaped my life. It built my friendship network and defined my personal values, such as honesty, loyalty, friendships, grit and determination, working hard for the team and being true to what is important to me.
In 2006, I decided to leave a secure job and start my own business with a close friend. We bought two Premier Sport (now Premier Education) franchises which we grew into five franchises, embedding high-quality activities and opportunities for families within our community.
In 2007, after receiving the UK Best Newcomer Award from Lord Sebastian Coe, I began working for the franchisor, educating and supporting franchisees with the growth of their businesses as I had grown mine. I spent time in Finland and India sharing our success and discussing ways of helping to improve opportunities, while back home, I also led on stakeholder relationships and national partnerships.
During my 15 years at Premier I helped the organisation and its franchisees to grow rapidly, to the point of having 130 franchises nationally, deploying more than 1,000 staff members into 2,000 schools each week. We went on to navigate and successfully grow through the financial crisis of 2008/9 and, more recently, to survive the COVID-19 pandemic.
During my time there, I was privileged to be elected onto the ukactive Kids Council and began to work closely with the ukactive team, not only representing Premier franchisees and their staff as a ukactive Strategic Partner but also lobbying on behalf of the entire sector to give us a louder, national voice. This included roundtable events at the House of Lords, steering group meetings with Sport England and strategic partner networking events.
Over the years of being a Strategic Partner of ukactive and working collaboratively with its team and wider members, I have learned to realise that a collective voice in our sector is much louder and more powerful than an individual one.
Growing together
When the opportunity arose to join ukactive I jumped at it. I'm really excited for the future as we take all our learnings and innovation from the past two years to supercharge our sector into life after the COVID-19 lockdowns, supporting our members to tackle the key challenges and realising the opportunities ahead.
Our entire existence is to serve our members and our success is entirely built upon members' successes, plus being the mouthpiece for our collective, united voice. Our job is to provide a world-class membership service, to support, inform and help you grow. Together, we can achieve more and I can't wait to be part of that.
I know of the great work the ukactive team do and have done so remarkably for our sector, especially over the past two years. However, I also know there will be some things we could do better in the post-COVID era to combat some of the challenges and frustrations our members face on a daily basis. This is where we need your voice and input to help me and our team to better understand your strategic support needs from us moving forward.
We are currently undertaking a comprehensive consultation with ukactive members, partners, governance groups, committees and decisions makers across government and its agencies, to understand the needs of our membership and sector, and inform the organisation's longer-term strategy from April 2022.
The ukactive Sector Consultation presents an opportunity to build on the things ukactive has learnt during a period of unprecedented levels of engagement with its members, as well as decision-makers across the UK governments over the past 18 months. It offers a chance for all stakeholders to share their opinion on the future direction of ukactive.
You do not need to be a current ukactive member to complete the survey, we are also interested in hearing non-members' thoughts and opinions too. This will help to improve membership experience and engagement, as well as develop products and services, and help inform business decisions.
The questions are designed to be completed by anyone within your organisation who engages with ukactive, providing us with a broad understanding of the needs of our members and partners.
I see this consultation as my biggest initial priority, as it really will help us to understand from you, our valued members, what we can do to ensure we provide a world-class membership service and collectively achieve our mission to get more people, more active, more often.
Thank you in advance for taking the time to complete the survey and I really look forward to meeting and getting to know you and your organisations better in the coming weeks and months.
To complete the Sector Consultation survey, click here.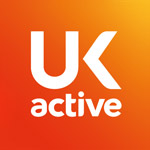 More People More Active More Often