By Ernie Theobald, Commercial Director UK, Xplor Technologies
As an industry, we're used to dealing with adversity and supporting members in the best possible ways – whatever the challenges thrown at us. We recognise that challenges offer the opportunity for success. Pushing us to work harder, to get creative, to innovate, and to deliver a better experience for members.
At Xplor, our purpose is to help people succeed. We are passionate about helping the sector take on the challenges faced right now to achieve success and growth. Bringing together a team of the most experienced and knowledgeable individuals in the industry, we partner with owners and operators to provide gym management software. Beyond this, our expert team is at hand to provide practical advice, network opportunities, and resources to help make customers more successful.
With the right understanding, planning and focus, all gyms and fitness clubs can succeed in 2023 and beyond. We strongly support ukactive's Vision 2030 strategy and as part of this we are working to help our customers make the vision of attracting more than five million new users of fitness facilities – from a greater diversity of backgrounds – a reality.
To help everyone succeed, we've outlined the key steps gym owners and operators should take to set themselves up for success as we head into the new year. It's all about reviewing and renewing:
Review your successes (and challenges)
Look back at the past year (and perhaps even further back) to understand what's worked, where there's room for improvement, and what didn't work. Getting your team involved really helps here, encouraging honesty. Also look at your membership data – what trends can you spot? Replicate positive trends. Address negative ones.
Renew your focus by setting achievable goals
Armed with your analysis, it's time to set your goals. Creating goals that are specific, measurable, achievable, relevant, and time-bound (SMART) will help you plan with these in mind. With realistic goals it's easier to succeed.
Review your current team and how you can support them
Once you have your goals, you need the right team to help you achieve them. Set your current team up for success with the right support and training. Recruit new team members to fill skill gaps, making sure they are a good fit for your culture. Give your team the tools and systems they need to succeed.
Renew your memberships and pricing
With the current economic climate, your memberships and pricing should be all about value. A gym membership is important for a healthy life but needs to deliver great value. Perhaps you could offer more focused, accessible memberships at a price point that works for members and your business. Or streamline operations to deliver more value without increasing costs.
Review member experience
If success in 2023 is all about delivering value to your members, then the experience you give those members matters more than ever. Walk through the experience that both new members and existing members get when interacting with your business – online and in-person – to identify and rectify any friction points. Third party support can really help you get an objective look here.
Renew your offering
With your member base in mind, look at whether you need to invest, upgrade, or update your fitness offer to give them more of what they want. This could mean adding new classes. Freeing up space for functional fitness workouts. Or introducing new specialists into your facility.
Review and renew your technology stack
Technology will play an increasingly important role in the success of your gym in the future. It supports a great member experience. It makes it easier for your team to focus in on those members.
For more on each of these, read our eBook, '7 Steps to a Successful Gym Business in 2023', by clicking here.
Xplor Technologies is a member of the ukactive Strategic Partner Group – find out more here.
Disclaimer: Any views or opinions expressed are solely those of the author and do not necessarily represent those of ukactive.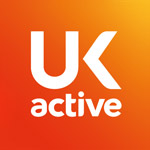 More People More Active More Often