Saturday 3 December was the 30th International Day for Disabled People (IDDP), the United Nation's annual celebration of disabled people across all areas of society. In support of the day, we asked a selection of leaders from our Everyone Can Task Force to reflect on disability inclusion and the physical activity sector, and to share key messages from their work to date.
Learning from the Everyone Can Task Force
The Everyone Can Task Force is made up of leaders from the sport and physical activity sector who will work together to help realise the full potential of gyms, fitness and leisure facilities in supporting disabled people to be active. The group forms part of the Everyone Can programme from ukactive, which is designed to improve inclusivity and accessibility for disabled people by bringing the sector together to grow the relationship with the disability sector, to raise awareness, and to convene operators and suppliers to share learnings and evidence.
The Everyone Can Task Force provides leadership on the agenda and helps to develop practical guidance for fitness and leisure operators to tackle the barriers and challenges faced by disabled people, while highlighting the demand from disabled people and the opportunities available through better engagement.
Dave Candler, CEO of the Swimming Teachers Association

STA cares passionately about giving people of all ages and abilities the opportunity to learn how to swim and enjoy the water safely. For people with disabilities, it cannot be underestimated how incredibly beneficial swimming is, and how the physical properties of the water give those with limited mobility a real sense of freedom, while providing effective physiotherapy.
For young people and children with special educational needs and disabilities, the process of learning to swim also helps with balance, coordination, and the development of motor skills. As they learn to float and move through the water, they can also build muscle tone, strength, and coordinate different motions. Swimming truly offers everyone, regardless of ability, so many physical and health benefits – and it's fun.
As a national governing body for swimming, we have championed the teaching of swimming for people with disabilities over many years, and uniquely, we have a CIMSPA-endorsed people with disabilities swimming teaching qualification and a dedicated awards programme. We have also partnered with many specialist organisations and charities to help promote the teaching of swimming, including Autism Swim, Level Water, and Cerebral Palsy Sport. More recently we also introduced a new British Sign Language online CPD that has been specifically written for aquatic teaching professionals.
We are very proud to be contributing to ukactive's Everyone Can Task Force, and by working together as a cross-sector leisure group and sharing our expertise and insights there is so much more we can do to make sure swimming and all sports are inclusive. We are committed to this, and as highlighted by our Inclusion Study with ukactive last year, we know our swimming workforce is too.
For aquatics, we also have the more pressing issue of swimming pools and swimming lesson providers facing unsustainable rising costs – this makes working together at this time even more important because we need to protect these precious facilities to ensure no one misses out on all the incredibly inclusive benefits of swimming.
Helene Raynsford, Paralympic rowing champion, and public health and sport consultant
The disabled community is one that anyone could join at any time, either through natural aging or through injury. So when we think about providing services that are truly inclusive, we are also ensuring we are we are open to all and serving all communities. Disabled people – myself included – reap the many benefits of activity, for a multitude of reasons, and motivations too. We all know keeping active, and the services provided by the physical activity sector, help with independence, isolation, and multiple health and wellbeing benefits from cradle to grave. Let's take inspiration from the International Day for Disabled People and challenge ourselves to reflect on our commitment to disabled people.
We need to think outside of the tick boxes of accessible parking, toilets and changing, and consider the whole journey and experience – this may be the information provided on activities, a warm welcome, and good customer service. Commit to engaging with your disabled customers to ask openly and honestly, 'What do we do well?' and 'What could make us even better?' This includes the moment they open your website, tentatively come through the front door, or the first point of contact with a member of staff.
And of course, let's not forget to engage with those who are not members, and may not have considered the many activities and realised the benefits of what our sector provides. There are many perceptions as to what gyms, fitness and leisure sites are – it is our responsibility and our opportunity ensure that this is a sector for everyone.
Rachel Shinn, Diversity & Inclusion and Wellbeing Lead, The Gym Group
At The Gym Group we are committed to breaking down barriers to fitness for all and ensuring that The Gym Group is a place where everyone is welcomed, accepted for who they are and hasthe opportunities to achieve their goals.
In order to break down barriers we all first have a responsibility to understand what they are. In 2021, we did just that, focusing on several areas of diversity, including disability. The insights from this shaped our 2022 EDI strategy and throughout the year we have taken steps to drive progress. We are proud to have become recognised as a Disability Confident employer and to be participating in UK Active's Everyone Can Disability Taskforce, opening up further discussion and action around accessibility in fitness.
This year we were also thrilled to launch our Inclusive Traineeship, the first of which was in partnership with the Down's Syndrome Association, and welcomed five amazing trainees around the country. Thanks to our expert gym teams we have delivered valuable work experience within our gyms, while supporting our trainees with their Active IQ level 1 qualification in Fitness & Physical Activity. The Traineeship has been a huge success and it has been wonderful to see both our trainees and teams grow in confidence and gain valuable skills from the experience.
There is still a huge amount we and our sector can be doing to ensure fitness is accessible and inclusive for all, and as we move into 2023, we remain committed to this and to helping change the perceptions of the fitness industry.
ukactive has launched a new online portal which allows fitness and leisure operators to sign-up to receive new and upcoming resources to help them improve services for disabled people. By using these resources, developed with the support of the Everyone Can task force, organisations with an interest in, or remit of, increasing the inclusivity and access of gyms, fitness and leisure centres can drive change for their communities.
Visit the Everyone Can portal to sign-up for new resources and updates: everyonecan.ukactive.com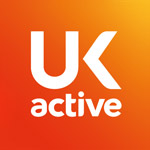 More People More Active More Often