By Dr Dane Vishnubala, Chief Medical Advisor, Active IQ
Increasingly, a value is put on PTs whose work is less about achieving aesthetic and athletic outcomes and more about restoring and maintaining people's physical and mental health.  However, this great opportunity to really change people's lives for the better also comes with a high level of responsibility.
As a practising GP who also works very closely with the fitness and leisure sector, I can see both sides here. I'm a great advocate for physical activity being recommended – even prescribed – to support people through recovery from illness, prevention of disease and active ageing. But before I advise patients to join a gym or head to the local village hall for a group exercise session, I need to know that they will be in safe hands.
Within the medical world, CPD is mandatory in order to keep practising. That makes sense as our decisions could literally be a matter of life and death. While the personal trainer's role in someone's health may not be quite so dramatic, I do believe they should take a leaf from the healthcare sector's book and prioritise upskilling. Quite apart from offering the very best knowledge and skills to clients, PTs who go the extra mile in terms of their own training and knowledge will stand out from the crowd.
It's about trust
The physical activity sector is incredibly important to the medical sector – its ability to deliver community-based programmes, personalised schedules, one-to-one sessions and socially focused group exercise sessions is second to none. GPs need to know we can trust PTs to deliver safe, effective programming and stay up-to-date with approved protocols and best practice.
A qualification achieved five years' ago will be partially out of date now. It's clearly unrealistic to ask people to study an entire new qualification every few years but they should be expected to engage in further training and CPD.
Taking responsibility
It's important PTs take responsibility for their additional learning and upskilling to ensure their competence. The industry provides a number of routes to first-rate CPD – the Active IQ and Fitpro partnership has plenty to offer, as does CIMSPA. Not all CPD is expensive, in fact, much of it is free.
Keeping on track
Healthcare professionals have an annual appraisal – it's part of our personal development plan and includes direction on what we must learn and skills we must update. Such upskilling and refreshed training is mandatory in the NHS to ensure medical staff can keep up with the healthcare demands.
The leisure sector doesn't require this, but I believe there is a need for PTs and instructors to refresh their skills regularly to ensure they remain fit for purpose in a changing environment, especially when engaging with people who have physical or mental health conditions.
If you've fallen off your training track in the last couple of years with all that's been going on, it would be better to start with some smaller and shorter CPD options as it could work wonders to spark afresh your interest in learning.
Avoid training for training's sake
Avoid the temptation to 'rack up CPD' points by training for training's sake. Take time to consider what will be most relevant, applicable and beneficial to help you:
Stay up-to-date with the latest thinking and protocols around health conditions that affect your clients
Keep motivated to learn more, progress further and develop
Reinforce your credentials as an expert in your field.
Putting the 'pro' back into fitpro
Not only is it ethically right to add to your skillset, but upskilling is also advantageous to your career by positioning you as an expert and standing you out from the crowd. By focusing your studies on a specific skill you'll soon become known for your specialism. While clients looking to 'get fit' could theoretically go to any personal trainer on the gym floor, someone with a specific health-related issue will seek out a personal trainer with proven expertise.
If someone has a chronic heart disease, will knowing you're trained in ante-natal exercise improve their perception of you? Unlikely. But if they're pregnant or planning a family, knowing you hold this qualification will put you high on their list. And if you've also got post-natal training, you're in the best possible position to continue working with that client longer-term.
When choosing a field in which to train further, go for something that you really feel passionate about as this will inspire you, and it will feel less like work as you'll be motivated to learn more.
Use it or lose it
We all get rusty and will forget things we don't use regularly. Ongoing learning will help refresh your knowledge and help you recall what you learned previously. Remember, you don't have to return to the classroom to complete CPD: webinars, in-person courses, conferences and home-study options can all count.
While it may not be mandatory for personal trainers to cover 10-points' worth of CPD each year, it's certainly advisable. If you're working with clients whose health is their primary concern, I'd say it's obligatory. As a GP, I recommend my patients engage in physical activity with the help of a personal trainer as I know how the one-to-one or small-group approach can really motivate and reassure people. I seek out fitness professionals who can demonstrate they have the right credentials to meet their specific health needs. For me, as a GP, those are the only personal trainers I will take seriously.
Active IQ is a member of the ukactive Strategic Partner Group – find out more here.
Disclaimer: Any views or opinions expressed are solely those of the author and do not necessarily represent those of ukactive.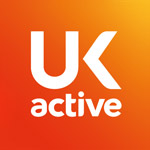 More People More Active More Often