By Andy Hall, COO of Volution (Olivex UK)
In the past year, traditional business models have been flipped upside down, switching from physical-first to digital-first. As a result, launching a fitness business in 2021 requires a different outlook.
Before COVID-19, brick-and-mortar facilities and digital solutions didn't always work in a joined-up way, while at-home fitness was, at best, seen as the 'frenemy'. But if there's one thing the pandemic has taught us, it's that we must double down on uniting the fitness ecosystem – building bridges between home and gym, online and offline.
The world has moved on and we're living in the 'phygital' age, where physical and digital should exist in harmony, serving to amplify each other's efforts – something reflected in research from around the industry.
The National Post Recovery Lockdown Recovery Survey conducted by Leisure-net in partnership with Max Associates and 4global's Datahub, asked the question, "Would you be more likely to go back to the gym it offered online classes as part of the membership offer?" Of the 63,256 respondents, 18.9% answered 'yes definitely' and 49.3% said 'perhaps/maybe' – amounting to a positive result of almost 70%. This indicates that investing in digital has been a strong move for operators and something to further harness as an engagement tool.
Now, factor in that UK fitness start-up, Fiit, saw a 1,663% rise in subscriptions during the first lockdown, with the average user taking 3.5 classes per week (figures that stayed consistent even when gyms were allowed to reopen) and it's clear that the online, at-home fitness boom is here to stay.
What this says is that fitness has become omnichannel – with consumers using multiple platforms or environments to build their fitness programmes. As an industry, we've gone past the point of simply adding a digital solution to a facility.
Now, we need to think more strategically and creatively about how we implement and package digital into our offerings to enhance the end-to-end, cross-channel user experience. Even more importantly, we need to actively use the data acquired from each of our online and offline channels to create more engaging, immersive, and meaningful experiences for customers – giving them the type of holistic service they expect.
Let's take a look at how we overcome these challenges and take advantage of the opportunities.
Combine the best bits 
Having spent a year witnessing the digitisation of the fitness industry, now is the perfect time to take stock. Who's done it well? What's been the secret of their success? By taking the best bits of everything we've seen, we can create highly engaging, omnichannel experiences personalised to our audiences.
Tailor your content 
Simply offering digital content isn't enough. If we're to truly engage our customers, we need to be serving up tailored content. What works in a boutique gym aimed at 20 to 30-year-olds might not appeal to an older demographic within a more traditional club.
Therefore, having a customised digital platform, such as the Volution Web Player, that provides on-demand video classes, pre-defined workouts, one-to-one personal training, and a workout builder for trainers and members, means you're able to deliver highly personalised experiences and remain agile to customer needs.
By integrating a remote model developed by Volution, Anytime Fitness Asia has achieved a US $1m increase in revenue through data analytics and digitisation, a 14.2% increase in PT revenue, and all staff have remained employed during COVID-19.
Tailoring your content also enables you to target other demographics and open up your business to a much wider audience. At the last count, total UK gym membership sat at 10.4 million; a penetration rate of 15.6%. So, how do we get the rest of the population to consider membership? It comes down to creating and curating personalised content targeted at different ages, abilities, fitness levels, and motivations.
Deliver seamless, end-to-end experiences
We often think of digital as on-demand platforms, wearables, trackers, and connected fitness equipment, but we don't always think about it in relation to the customer journey. Implemented correctly, digital has the power to create a seamless, end-to-end experience that supplies operators with real-time data allowing them to make faster, more impactful business decisions.
By creating a complete digital solution for your facility – from software that controls member access to the facility, to on-equipment workouts, payment solutions, social media integration, and the creation of different membership tiers (eg physical, digital and hybrid) – you'll create a much more fluid member experience while generating additional touchpoints that provide valuable data insights.
By tracking each member's journey, you'll build a history of that individual which can then be used to automate products, services and communications that will keep them engaged, motivated and returning.
Enhance your team through digital 
Last but not least, offering on-demand digital classes can be a great way to boost your team's capabilities while enhancing your facility's timetable. With many PTs finding success online during the pandemic, having a digital tool able to deliver personalised, coach-led workouts could become even more vital to keep members engaged and retained.
As we re-emerge out of lockdown, never has there been a more important time to utilise data to not only bounce back strongly but also futureproof our businesses for years to come.
For more information on our services visit: olivex.co.uk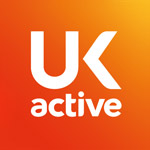 More People More Active More Often