ukactive has issued the following statement in response to the Welsh Government's announcement today (1 April) on a date for reopening indoor facilities
Huw Edwards, CEO of ukactive, said: "Today's announcement from the First Minister provides mixed emotions for the operators and customers of gyms, pools, and leisure centres across Wales.
"While there is now a date for gyms and facilities to reopen in Wales, there remains deep disappointment and frustration at how late 10 May is within the published roadmap.
"Today's roadmap seems to be driven more by political considerations, and not data and evidence. If that was the case, then gyms, pools and leisure centres would be opening this month.
"Gyms, pools, and leisure centres proved in the first reopening they were safe, with an extremely low prevalence rate of COVID-19. This was primarily a result of the framework developed by the Welsh Government and partners, including ukactive.
"The Welsh Government continues to refer to published documentation which describes the theoretical risk posed, and does not acknowledge the mitigations in place and their own co-produced framework. This remains a misleading position to present to the Welsh people.
"This unnecessary delay in reopening the sector will place more financial pressure on the ability of these facilities to survive, and delay the ability of the Welsh public to improve their physical, mental, and social wellbeing.
"Operators across both the public and private sector feel let down by the First Minister's decision and want to see more done to support them.
"We believe this date should be reviewed and the Welsh Government needs to provide greater bespoke support for the recovery and survival of these essential facilities.
"ukactive will continue to work with the Welsh Government to ensure facilities are able to reopen as soon as possible, and to ensure they can continue to provide their essential service to the communities they serve."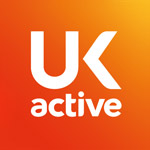 More People More Active More Often