The way a person experiences a workout goes far beyond the equipment on the gym floor or the programming of a group exercise class. The space in which the workout takes place has the power to influence how people feel about exercise.
Sound, lighting, smell, atmosphere – it all plays a critical role in the customer experience. It can be the difference between a long-time, loyal advocate and a lost member.
To examine this insight more deeply, Les Mills UK, supported by ukactive, hosted a roundtable to discuss the influence of space, environment and sensory experience on physical activity.
The panel of experts included operators, boutique studio owners, local authority and leisure trust consultants, group exercise specialists, architects, and audio-visual designers.
The main points of discussion were captured in a white paper entitled 'The influence of space, place and environment on physical activity', which is now available to download.

Three key takeaways:
The impact of space and the environment in the physical activity sector
What do you want people to think about when they enter your fitness space? This was the question posed to roundtable attendees for the first part of the discussion. The challenge of course, is that there is no right answer. Product and demographics will influence decisions around music, lighting and use of space.
The important takeaway here is that from an operator perspective, environment must be considered a crucial component in motivating members to continue visiting a site. While it may seem unimportant to create 'Instagrammable' moments, it could be a powerful way to connect with people as well as a compelling marketing tool.
Also, be cautious not to dismiss this insight as unique to the boutique industry. Clubs, leisure centres and boutiques who focus on space can all benefit from better member feedback, higher occupancy levels, increased retention and a boost in word of mouth marketing.
Take not-for-profit Nuffield Health as an example. It used innovative concepts such as feature and effect lighting and HD projection to transform an underused area of the City gym with great success.
The role sensory experiences have on engagement and enjoyment of physical activity
Sensory experiences can play a big role in boosting engagement in physical activity. Light, temperature and music can all be manipulated to improve a person's journey through a space. Using elements of design, lighting and AV to bring the outdoors indoors, for example, is one way to create a more welcoming environment.
The key takeaway here is that effective use of lighting, music, temperature all starts by knowing your product and audience inside out. There is already a range of offerings making headway in this space.
Take Woom Centre in New York City, for example. This fully immersive studio uses sound, scent and lighting to create a fully sensory experience. While research is sparse in this space, we know that things like sound has a powerful effect on settling the mind, and some scents can lead to reduction in blood pressure.
The other key takeaway from this part of the roundtable was around gamification and how it is being used in the fitness industry. How could we forget the astounding success of Pokémon Go to get people outside and walking? Also, consider brands like BlazePod, a flash reflex training solution which uses a strong element of gamification to exercise.
Improving experiences through technology
The final discussion at the roundtable was about innovation and technology. Specifically, how exactly can operators use technology to increase engagement and improve member experience of physical activity?
The challenge here is that innovation is different for every age group and the adoption of technology must be suitable for every demographic. It's a hard line to straddle. The solution may lie in combining traditional fitness offerings with advanced technology and design around space and the workout environment. An operator's priorities need to be lowering intimidation and improving the entire member journey.
For more information on the roundtable discussion, including full details on each of the key learnings and a case study from Nick Mennell, Leisure Lead at Willmott Dixon, download the full whitepaper here.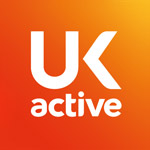 More People More Active More Often