By Sarah Edmonds, Director of Quality and Standards, Active IQ
The Institute for Apprenticeships (the IfA) has announced the chairs of its 15 route panels. They include figures from industry and education, and are designed to lead the development of standards of knowledge, skills and behaviours needed by employers for every occupation in England. For Active IQ, the chairs for "Health and Science" – Kirk Lower (Health Education England) and "Childcare and Education" – Sir Nick Weller (executive principal, Dixons City Academy, Bradford) are of particular significance.
These are the routes within which the majority of our business will reside, as the agenda currently stands. Colleges and other institutions, providers and employers are keen to see a joined up approach to post-16 education, and clear pathways to employment for our young people. Whilst it is disappointing that training and education opportunities for young people considering a career in sport, coaching, training or teaching physical activity or exercise do not currently sit under one single route, it is now more important than ever that clear, useful information advice and guidance is made available to all stakeholders, otherwise we may be at risk of losing a generation of would-be professionals at a time when the result of physical inactivity across the UK is putting enormous pressure on the health system.
Chair of the Institute for Apprenticeships, Antony Jenkins, says of these appointments that "Their expertise will ensure the panels are run smoothly and that quality will be maintained across the system". It is of paramount importance that not only does the IfA run smoothly, but that the system works in a way to ensure opportunities to deliver the "asks" of the employers they seek to serve are not lost in a bureaucracy of red tape that serves the system, rather than industry.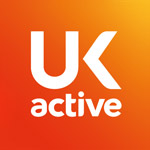 More People More Active More Often