Jonathan MacDonald talks about the risks of inaction from ukactive on Vimeo.
Ahead of the Flame Conference on the 28th June, we speak to some of the fantastic speakers we have lined up for the event. First up is Thought Expansion Network founder Jonathan MacDonald – a leading change advocate who has advised companies including Google, Apple, P&G, Unilever, Nestlé, Microsoft and IKEA.
Jonathan enthralled the audience at ukactive's ActiveLab Live! event in March, and will be speaking at Flame asking sector leaders to challenge their mind-set and build more meaningful connections.
What are the biggest risks facing the physical activity sector?
I think the crucial thing we need to look at here is ROI. I don't mean return on investment – the key here is Risk Of Inaction. There are three main risks of inaction. The first is fear of what happens next, and the second is uncertainty on what to do next among a variety of options. The third risk, however, is the greatest of all: the risk of comfort. Change is the enemy of the competent. Many tend to be very comfortable staying static, and don't want to alter the way they do things. Change is inevitable though, and it is important we are willing to change before it's too late.
How do we get people more active?
New technology is great, but it's not going to get people moving on its own. In the activity business, what getting more people, more active, more often is really doing is enabling people to find their passion. It's about what people think and feel. We're in the business of enabling people's ambitions to come forth, facilitating people's journey to meeting their aims. It's about changing mind-sets to make activity an enjoyable part of people's lives.
Why does the physical activity sector sometimes fail to engage with the inactive majority?
At times we lose sight of what we are really doing. Often there is such a concerted focus on the situation a company finds itself in, it loses sight of the longer term goal. In the physical activity sector, the overarching aim is getting people more active, yet that is often forgotten. To use an analogy – a company might develop a brand new shiny car, better than any other on the market. No one will buy the car if there's no road to drive it on though, nor any destination to drive to. The destination and the journey have to come first – the car is just a vessel for the journey we are looking to take the customer on.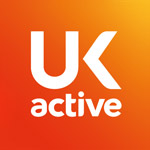 More People More Active More Often