By Jenny Patrickson, Managing Director, Active IQ
Mental Health is high on the public health agenda and rightly so. Wherever we look, initiatives and campaigns are calling on us to talk about mental ill-health.
The issue has an ever-stronger voice in Parliament with the recent Backbench Business Committee debate on Mental Health First Aid on 17 January 2019 Official Report seeking to ensure employers are aware of the Health and Safety Executive's guidelines on existing requirements to consider mental health alongside physical health when undertaking a first aid needs assessment, published in November 2018.
I'm very pleased to see this shift towards employers and bosses taking responsibility and not simply setting the problem at the feet of medics.
Fact is, we can ALL start to make a difference to reduce the stigma associated with mental health problems. Understanding a little more, having the confidence to reach out to someone who needs support and knowing where to signpost them can all make a huge difference: especially in 'catching' problems early by recognising the symptoms.
We have a way to go though as a lot of stigma and misunderstanding persist: taking this 15-question quick quiz might surprise you…
Employers need to get involved in learning more about mental health issues and actively commit to changing how they think and act when faced by mental health problems in the workplace.
We are getting great feedback from our new Level 2 Mental Health Awareness qualification with newly qualified trainers preparing to deliver training in and out of the leisure sector.
A key point we are hearing is that we must train people from the 'top down' cascading knowledge, empathy and understanding from the highest management level.
Our trainers are all stressing the importance of management understanding any issues that may come to light in the workplace.
Empowering junior staff to spot the symptoms or know what action to take has far more impact if line managers, supervisors and senior management are equally aware and engaged in bringing about change.  Addressing mental health issues in the workplace requires a cultural shift, not just a knowledge shift.
Earlier this month, Active IQ took the Time To Change Employer Pledge. In doing so, we joined around 900 other employers including small businesses, FTSE 100 companies, Government departments, leading retailers and local authorities.
The Time to Change Employer Pledge team supports you to develop an action plan to get your employees talking about mental health. This can include small actions like running events on World Mental Health Day to larger actions such as training line managers and team leaders how to spot the early signs of mental health issues among colleagues and, importantly, what to do next.
Meanwhile, let's not wait for Parliament to catch up with society – employers should take steps now to train key staff. We must set the right example by facing up to our responsibilities to support our employees and society at large in tackling mental health issues.
I urge you to take a look and see what a difference you can make too.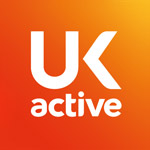 More People More Active More Often