ukactive Kids and Nike have today launched a new initiative to recognise primary school staff across London who are helping to get kids moving.
Active children are healthier, happier and more successful, with research showing they perform better at school and have improved social skills. But more than a third of children and young people across London are active for fewer than 30 minutes a day – less than half the minimum amount of daily activity recommended by the World Health Organization.
ukactive Kids and Nike are teaming up to celebrate primary school staff who are inspiring kids to be active. The Active School Hero initiative will identify 'heroes' in every London borough, as well as one overall Active School Hero for London who is making an outstanding contribution to getting kids moving.
British sprinter and World Champion Adam Gemili, and swimmer and Commonwealth Games Champion Siobhan-Marie O'Connor, joined the kick-off event at the London Stadium today, alongside ukactive Chair Tanni Grey-Thompson, Head of ukactive Kids Jack Shakespeare and Senior Director Global Community Impact EMEA at Nike Dan Burrows.
Speaking at the London Stadium, Baroness Tanni Grey-Thompson, Chair of ukactive, said: "ukactive Kids has released a series of Generation Inactive reports which, among other findings, highlight the challenges facing schools around the country to help get children moving more. Half of the primary schools we surveyed were not aware of how much time kids were being physically active at school.
"Creating the conditions in which our children can flourish will require a collective effort. ukactive Kids works in partnership with our members, partners and wider stakeholders to help us create environments to best address the challenges faced by Generation Inactive – that is why we have teamed up with Nike.
"Through ukactive Kids' understanding of the barriers and motivations to create active lifestyles among children, and Nike's expertise in, and commitment to, getting kids moving through play and sports, we feel we have formed a formidable partnership.
"Active School Hero is about unlocking the great work being delivered in primary schools throughout London and showing the impact that getting children moving has."
Dan Burrows, Senior Director Global Community Impact EMEA at Nike, said: "Today's generation of kids is the least active in history. This is a crisis of unrealised potential and today's kids are missing out: not only on the joy of play, but on the proven benefits such as better attention, behaviour and academic performance that come with being active.
"Kids aren't meant to sit still, they're made to play. We want to find and celebrate the amazing heroes in schools across London who are helping kids to run, jump and kick their way to brighter futures."
Jack Shakespeare, Head of ukactive Kids, said: "The role of all primary school staff in getting kids active is largely undervalued. But we know there are great examples of heroes out there, working day-in, day-out to introduce physical activity and play into the school day.
"They can make the difference. They not only teach, they motivate, empower and inspire kids to move in the right direction and achieve great things. We want to shine a spotlight on the amazing work these heroes do and share their stories to inspire others."
Any adult can nominate one or more local heroes from 28 February to 8 April via activeschoolhero.com. Nike and ukactive Kids will review nominations in partnership with Sport England, Women in Sport, Youth Sport Trust, Greater London Authority, Activity Alliance, Association for Physical Education, London Sport and UK Coaching.
The most inspirational and impactful nominations will be selected and celebrated at their school, with the winner from each London borough chosen to receive special recognition. Borough winners will receive professional development from Nike and the Youth Sport Trust, as well as tickets for their class to attend an elite sporting event. The London-wide winner will receive these awards and will also win an exclusive visit to their school from elite Nike athletes.
For more information on the Active School Hero awards and how to nominate an inspirational hero working in a London primary school please visit: activeschoolhero.com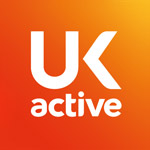 More People More Active More Often