By Jenny Patrickson, Managing Director, Active IQ
 In under a fortnight, on Thursday 12 August, the winners of this year's ukactive Awards will be revealed. It's so important for us to take a moment to recognise and celebrate the amazing initiatives, as well as the vital support our sector provided to communities across the nation throughout this extremely difficult and challenging year.
Two new COVID-19-related awards – 'Delivering Business Continuity and Success during COVID-19' and 'Developing and Supporting Communities during COVID-19' – reflect the extraordinary times we have faced, as well as the extraordinary response we've seen from individuals and organisations across our sector.
As the physical activity sector gets back on its feet, now is the perfect time to celebrate the commitment, energy, professionalism and passion that is so often reflected across the awards. Let us feel optimism and confidence for the industry's future, and the impact it can have on local communities.
Whether you are a sponsor, finalist, winner or simply among the guests, events like these constitute far more than a virtual gathering or evening of glamour.
To steal the sentiment of Pierre de Coubertin – founder of the International Olympic Committee – it's not about winning, it's about taking part.  And let's be honest here, when it comes to awards, we can't all be winners, but we can all be participants.
Taking part brings its own rewards, whether you get a gong at the end of the process or not.  From the moment you decide to enter an award, through the process of gathering your evidence and proof of your suitability to be considered, to the coming together of the team to assemble your entry and the sense of achievement you get once you've sent it off – all stages are valuable and affirming.
Awards stimulate communication and connection, both internally among your colleagues and externally among your customers and clients. The process of analysing your skills, achievements and abilities to present them to the judging panel is hugely valuable – when else does a business scrutinise itself so closely or seek to measure its success?
Of course, if you're lucky enough to be shortlisted or even win an award, the pride you feel and the chance you have to let people know your work has been recognised is incredibly empowering.
A win adds credibility to your activities, encourages others to look at you afresh and gives your business the ultimate seal of approval. Not to mention a rewarding feeling for you and your team.
Active IQ has proudly supported the ukactive Awards from the very first year and we are looking forward, once again, to celebrating the diverse talents and achievements within our industry.
Not only are we a headline sponsor of the ukactive Active Awards, our team has also had the privilege and honour of acting as first-round judges. We assembled a panel of six adjudicators from across our quality assurance and qualification development teams who have extensive experience in making professional judgements and assessing submissions against set criteria.
Our team has spent over 140 hours evaluating over 50 entries and it's been a fascinating process. We have seen some exemplary examples of business acumen, skill, creativity and empathy for colleagues and customers. If you ever doubt the quality and talent in our sector, you should be sitting where we sat.
As we and ukactive put the finishing touches to this year's ukactive Awards, I would like to wish everyone involved the best of luck. And whether you win or not, please take inspiration from this celebration of our industry's outstanding work.
Join us on 12th August for this year's ukactive Awards in partnership with Active IQ, celebrating the hard work of facilities in the physical activity sector. Register your place here
Active IQ is a member of the ukactive Strategic Partner Group – find out more here
Disclaimer: Any views or opinions expressed are solely those of the author and do not necessarily represent those of ukactive.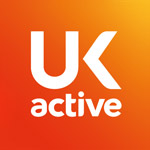 More People More Active More Often