ukactive has issued the following statement in response to the DCMS Committee's 'Sport in our Communities' report, published today (29 July)
Huw Edwards, CEO of ukactive, said: "Today's report represents nine months' work by the DCMS Committee, which took evidence from across the sport and physical activity sector, including from ukactive and its members.
"ukactive welcomes recommendations from the report on ring-fenced funding to address inequalities, and for the Government to ensure school facilities are made more accessible to local communities – a longstanding policy ukactive has championed through our 'Schools as Community Hubs' model.
"However, the report has missed a golden opportunity to show the Government the full potential of the fitness and leisure sector, which is the engine room of physical activity in this country.
"Pre-COVID, fitness activities and swimming were shown to get more people active than any other sports in England, making it essential that any recommendations support the recovery and development of our nation's gyms, pools and leisure centres.
"Recommendations for prioritising the sector must look to effectively and sustainably impact physical activity levels by ensuring the right long-term regulatory and financial conditions for public and private operators to grow and serve their diverse communities.
"ukactive has called for the physical activity sector to be placed at the heart of the UK's Coronavirus recovery plan, and we look forward to working with our members, partners and the committee to take the Government's stated health commitments from rhetoric to reality."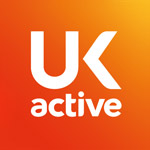 More People More Active More Often