By Huw Edwards, CEO, ukactive
Its format may have changed, but its importance hasn't. Our sector will gather again – albeit virtually – for the ukactive National Summit 2020, starting next week and staged this year over a series of four sessions across each Wednesday in November.
As we wrestle with the continued impact of COVID-19 on our sector, the National Summit will expose us to a diversity of ideas and views that will help shape our thinking on the future role we play in the communities we serve.
We've brought together a programme of outstanding speakers that will challenge as well as inspire. Indeed, some of our speakers have been at the heart of this crisis and in the room where the decisions are being made, shaping our future.
This is undoubtedly a period of major change, and our post-COVID society will be different with shifting priorities across Government required to reconcile the new world we will face.
And at the heart of the ukactive National Summit will be a fundamental question for us all – how do we react to this change? Observe it or lead it?
As a starter for 10, I would flag a couple of areas which will be central to the National Summit programme. I would not hesitate to say that this is the time to lead and commit to the essential reforms required across a broad range of areas, including the data and evidence we use to determine our value and influence, and the standards we set that deliver customer confidence in our services.
Furthermore, a nationwide partnership with health and the NHS isn't a given. Yes, we have some outstanding programmes in places, but it will require genuine partnership and an evolution of our sector for this to take root and be a national offering.
We've seen what we can do during this crisis, committing to a level of collaboration unprecedented in the sector's history, united in the daily battles we have faced. Regrettably we know we face more battles, but alongside this we must also consider where we will be when the virus is controlled. The ukactive National Summit will help that thinking and that debate, and help us lead the change we seek.
I hope as many of you can come and watch online as well as take part in the Q&A after each session and that you all enjoy it.
To book your free place at the ukactive National Summit, please visit the National Summit website.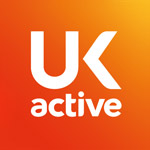 More People More Active More Often