By Mel Spooner, Managing Director, CAWS
ukactive has commenced a new strategic partnership with CAWS, an educational company, as part of a strategic alignment between the two organisations.
ukactive and CAWS are working together with key COVID-19 researchers, the NHS, and primary care groups to place discharged COVID-19 patients, and people dealing with long-term chronic disease with certified Rebuild™ and Fortitude™ trainers. This is part of a wider strategy to increase knowledge and skills for clubs to better integrate with healthcare professionals and community rehabilitation groups, and widen their services out to work with much broader populations.
CAWS, launched this Summer, released their first three online education programmes for trainers and coaches this month. Their flagship course Rebuild™ teaches trainers and coaches how to rehabilitate members and clients from COVID-19 in the gym, or at home.
In July, CAWS Education Director, Dr Col Robertson, hosted a session titled "The Reality of COVID-19" with ukactive at this year's digital Active Uprising, and has continued to respond to questions from club operators and coaches surrounding prescribing activity, transmission, and wider health considerations through the summer. As we head towards the end of a uniquely challenging year, and the winter months and a second wave are imminent, now is the time to come to terms with what our role as an industry looks like in the rehabilitation of COVID-19 for long-haulers and our part in improving the health status of the nation.
CAWS second and third courses, Rebound™ and Fortitude™ help trainers and coaches to target other members of the population affected by COVID-19. During lockdown, many regular gym members were restricted with limited to no access to fitness equipment. Those who regularly participate in fitness, or train hard with a specific goal in mind, will be concerned that they've lost some of their fitness, and will be keen to get back to their 'usual condition.' Rebound™ provides trainers and coaches templates, strategies, and markers of success for individuals looking for results at a time when value-for-money and health are equally high priorities.
Fortitude™ is a 2020 guide to help fitness professionals master exercise prescription and behaviour change with 'Vulnerable Groups' — a subsection of the population which has never really had a relationship with fitness or exercise, but has felt vulnerable since the outbreak of COVID-19 (due to underlying medical conditions or comorbidities). Current indicators from the WHO strongly suggest an increased value related to health and fitness across this population since the onset of COVID-19. Fortitude™ provides guidance on prescribing the first phase of exercise for individuals living with cancer, cardiovascular disease, stroke, diabetes, metabolic syndrome, and cystic fibrosis.
The CAWS monthly membership model will see CAWS continue to update all three courses as new content and research emerges, when it comes to treating the virus, disease and adapting to change. ukactive members receive 25% off all CAWS Club Memberships, and a contribution from every monthly membership is reserved to fund projects for vulnerable groups, and rebuilding the fitness industry.
CAWS Managing Director, Mel Spooner said: "It's hugely important to us that the content we deliver is relevant and meaningful to our club partners and the trainers and coaches who we serve, and that it can be directly applied in the current climate. Our aim is to drive collaboration and provide education, which allow us as an industry to remain as agile and forward-thinking as possible — as well as for us as a business to give something back. A formalised relationship with ukactive is significant acknowledgement for us that what we invested the time and effort in creating can support the sector, now more than ever. We are very grateful to ukactive and our industry operators for their encouragement and support, and are confident that together we can continue to drive bridges between the NHS, healthcare, fitness, and sport."
ukactive Head of Member Experience Dave Alstead features in Rebuild™ in an interview with Dr Col, which focuses on the immediate and likely long-term impacts of COVID-19 on our sector, both locally in the UK and generally.
Speaking about the partnership, Head of Learning and Development at ukactive, Chris Foster said: "Our sector's workforce has a huge role to play in both the current battle against COVID-19 as well as in the prevention and management of a wide range of health issues. The CAWS content offers evidence-based education to those at the frontline, and it's fantastic that as a CIMSPA Training Provider CAWS are playing their part in developing current and future exercise professionals in a way that empowers them to improve the health of the nation".
ukactive and CAWS will host a webinar on November 03 at 12.00pm GMT to introduce the COVID-19 long-hauler rehabilitation programme, where clubs can learn how to take the first steps towards establishing a solution for the people in their community who are recovering from COVID-19. We will also widen this debate and discuss new ways we can broaden our reach and attract other specific, large populations, such as those living with cancer. To register for the call head to: https://us02web.zoom.us/webinar/register/WN_UrfvaSQMQLy5QG2jcqN1Hg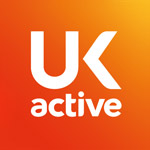 More People More Active More Often