ukactive has issued the following statement on the decision today (20 August) to reopen indoor gyms, leisure centres and other facilities in Scotland from 31 August
Huw Edwards, CEO of ukactive, said: "We welcome the Scottish Government's decision to bring forward the reopening date of fitness and leisure facilities to 31 August.
"This announcement means an end to much of the uncertainty for thousands of fitness and leisure facilities and their staff, and the communities they serve in Scotland.
"The decision to bring forward the reopening reflects the highly professional approach the sector has demonstrated throughout its preparations for reopening.
"This is a health crisis, so we now look forward to playing our central role – using our facilities and staff to help combat COVID-19 by strengthening the physical and mental health of people in every community.
"The health and safety of staff and customers is the number one priority for our sector. Our sector looks forward to showing customers they can return to their gyms and leisure facilities safely and confidently."
What's next?
"The Scottish Government has rightly recognised how hard the fitness and leisure sector has been hit by this crisis.
"We ask the sector to use the new guidance to prepare well over the coming week, and we will provide the support required to ensure this is an exciting return to action for our members and the customers they serve.
"We will support our Scottish members in their reopening plans through online webinars and forums which will explain the operational guidance in detail.
"We will continue to work with the Scottish Government to ensure the sector implements this guidance, as it has already done across England, Wales and Northern Ireland.
"We will also continue to call for the financial and regulatory support that our members require in order to survive this challenging period."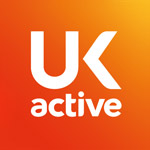 More People More Active More Often