By Jenny Patrickson, Managing Director, Active IQ
At the outset of this, our 15th Anniversary Year, we hoped that progress – not just reflection – would give us cause to celebrate our contribution to the industry.
And so it has proved – with a strong offering of ten new or refreshed qualifications to support the sector and eight new End-point Assessments to fulfil successful outcomes in the new-look apprenticeships.
As an awarding body, we are required to innovate and develop new products and services to support training providers, employers and industry bodies as they address the evolving needs of the market and navigate strategic change.
We succeed here by working in close partnership with employers, training providers, industry bodies and experts in many fields, drawing together their contributions and expertise.
Alongside these partnerships, our sponsorships are also a priority, especially where encouragement of training and support to those entering the profession is concerned.
As lead category sponsor for the WorldSkills UK Fitness Trainer Competition 2018, managed by AoC Sport, we encountered some of the brightest new talent coming into the sector.
Our on-going support of the ukactive Active Training Awards ensures vital support of continued professional development, encouragement of new concepts and a platform to celebrate the skills and services of some of the best in the industry.
This year's event saw not just celebration but also recognition of diversity. While many of the familiar industry leaders were out in force speaking, debating and winning awards, younger businesses and newer programmes also stepped into the limelight.
The daytime panel discussion was particularly compelling: the format worked well to really get the debate and conversation going.   It was a good metaphor for the success that can come from open discussions and sharing insight and expertise within our sector.
We have relished rising to the challenge to update and innovate several qualifications this year including our refreshed distinct Level 2 Gym Instructor, Level 2 Exercise to Music, Level 2 Trampoline Park Court Monitor, Level 1 Certificate in Sport & Physical Activity, Level 4 Diploma in Primary Physical Education Practice and Level 2 Award in Mental Health Awareness. A diverse range which has stretched us this year.
Many of these have resulted from strong, productive partnerships with collaborations including Sporting Futures, Sports Leaders UK, Right Directions, Life Fitness, Ad-Lib Training and Train Me.
2018 has been a great year for both partnerships and progress but the industry hasn't been without its challenges. 2019 will see more opportunities for us all to make a difference to the industry that is entrusted to deliver on the nation's health targets.
Let us continue to share our insight and knowledge and remain inquisitive and pro-active.
This way we can continue to bring about the changes that our sector needs to serve its purpose responsibly and inclusively.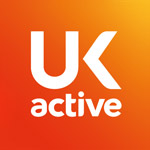 More People More Active More Often