Sarah Edmonds, Director of Quality and Standards, Active IQ
"It was a both a pleasure and privilege to be asked to judge and moderate Stage 1 of the ukactive Awards, particularly as this year these prestigious Awards include the Active Training and workforce elements.
We were really impressed by the sheer diversity of entrants and felt honoured to be the first to enjoy the meticulous attention to detail and passion with which many entrants explained and described their work.
Awarding organisations are acknowledged experts in making professional judgements and assessing submissions, and highly skilled in establishing that criteria are met. Importantly, in the context of these prestigious industry Awards, we were able to recognise and manage bias, being past masters at remaining impartial.
Active IQ was well placed to bring deep understanding and expertise to the role of judge knowing, as we do, how to provide objective, measurable, comparable and valid assessment across the many categories.
We relished the opportunity to cast our informed eye over the Stage 1 entries.  Our panel of six judges was formed from across our quality assurance and qualification development teams calling upon their extensive skills in creating assessment methodologies that were consistent, fair and transparent across the categories.
For absolute assurance, we moderated our shortlisted entries one more time before handing them over to other industry experts to take the judging forward to the final stage.
It was a demanding yet rewarding experience as the competition was tough and the standard very high. The many excellent initiatives and programmes from outstanding individuals and organisations revealed innovative and progressive projects and incredible leadership.
There is clearly a vast amount of incredibly important work going on across the UK, bringing together the shared aim of seeing more people, more active, more often. It was immensely enjoyable and humbling to see the best work of our industry in such detail."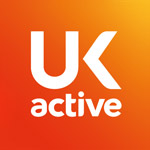 More People More Active More Often