The UK's longstanding 'productivity gap' and its impact on economic growth has been a headache for multiple Chancellors of the Exchequer for nearly a decade – trying to pin down why a German worker can do something in four days that takes a UK worker five, and more importantly, what a government can do about it.
What's more, it's a problem that's recently been compounded by the vote to leave the EU. Protecting the UK's economic wellbeing, with the prospect of fewer (or more complicated) trade opportunities shot to the top of the list of priorities for Theresa May's incoming government, and supporting UK workers to produce more, in a shorter amount of time, is one of the key areas they chose to address.
As such earlier this year, Chancellor Philip Hammond announced a complete overhaul of the UK's technical education system – specifically, implementing the recommendations of the Post-16 Skills Plan produced by Lord Sainsbury. The plan introduces a new system of 'T-Levels' – replacing the current, sprawling system of Post-16 Education technical education with fifteen core vocational qualifications, each aligned to a specific sector and focused on teaching young adults how to thrive in a skilled occupation.
The fifteen sectors named in the plan include Hair and Beauty, Catering and Hospitality, and Social Care. However, despite employing similar numbers (close to 500,000 people), Physical Activity and Sport failed to make an appearance.
This means that anyone looking to train as an exercise professional will be required to study various programmes, from across separate routes, with no clear line of sight between education and future employment. It risks the loss of a generation of new talent because of a confusing, hard-to-navigate educational landscape.
This omission has since been met with chagrin both here at ukactive, and from the broader physical activity sector – not only for its seemingly arbitrary nature, but because it directly contradicts the government's commitment to support the physical activity sector in its mission to build a more active nation. Just under two years ago, Sporting Future promised that the promotion of physical activity would be a priority across government, and multiple government departments across Westminster would be supported to work together and embedded across different policies. Crucially, this included supporting the development of a well-trained physical activity workforce, underpinned by a framework of professional standards.
The exclusion of sport and physical activity from the Post-16 Skills Plan puts this ambition at risk; and, consequently, is likely to have a more serious impact on the health of the nation, the future sustainability of the NHS and the growing crisis in social care amid high levels of physical inactivity.
What can be done?
Brexit drove this issue to the front and centre – but may also provide an opportunity to rectify it. Across the country, many physical activity operators employ a significant number of EU Nationals in their workforces, in some cases as high as 10 or 20 per cent. The changes likely to be made to the UK's immigration rules in the coming years mean that operators are now expecting an anticipated shortage of available workers, particularly for frontline jobs. Yet, if a revised Post-16 Skills Plan – one that specifically recognises sport and physical activity – was able to support young people in local communities develop these same skills, operators would be able to recruit directly from their local areas.
Building a high-quality and fully-equipped physical activity workforce is key to delivering the government's ambition of a more active nation. There are convincing arguments for a revision of the Post-16 Skills Plan to be found across government – from DCMS, DfE to the Department for Brexit – but making genuine progress toward tackling inactivity will only be realised if there is greater, more meaningful collaboration government departments.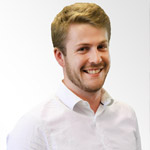 Public Affairs Junior Manager