By Huw Edwards, CEO, ukactive
National Fitness Day is the UK's most active day of the year, powered by ukactive's members – our nation's gyms, pools, leisure centres, suppliers and online providers, sports clubs and studios. It's a day when people of all ages, backgrounds and abilities come together to celebrate the fun of fitness and also to recognise the incredible physical, social and mental benefits it brings to our lives.
Last year, using the theme 'Fitness Unites Us', we inspired more than 22.7 million people across the whole of the UK to be active on the day – making it the biggest National Fitness Day yet. This could not have happened without the support of all of our members, partners and supporters, who truly represent the nation's engine room of physical activity.
This year we want to continue building on the success of the campaign, reaching into as many homes and communities as possible. With this in mind, we will continue the Fitness Unites Us theme in 2022, demonstrating the inclusive power of physical activity and bringing people from all walks of life together, in every community.
We want to paint a picture of our modern sector – its breadth, its scale, its many roles. Its part in our nation's social fabric, its value towards productivity and economic growth, its essential place in preventative health. Its first-class standards in customer service, inclusion, health and safety, and sustainability.
Prioritising health and wellbeing
We live in interesting times. Following the trials and tribulations of the Covid-19 pandemic, we have had little time to recover – as businesses or individuals – before another storm, this time in the shape of new economic and political turmoil. The cost of living and energy crises have made life in the UK tougher still.
On a personal level, we are all faced with our own challenges, but by uniting through fitness we can find mental strength to help us cope. It's easy to feel overwhelmed by events at home and abroad. In the UK, social and health inequalities increased during the COVID-19 pandemic – and this included the gap in physical activity levels.
That's why this year National Fitness Day can help support all of us to prioritise our health and wellbeing, whatever the challenges we face. We want to send a clear message to the public: your local gym, pool, leisure centre, studio, club, or online provider can help you to invest in your health and connect with other people through physical activity – improving your mental strength and positivity too.
We want to spark a fresh conversation about some of the less-recognised benefits of physical activity – how it can make us happier, improve our sleep, help us switch off, connect with other people, raise our energy levels, and increase our productivity.
UK fitness unites
On a sector level, we continue to face testing economic challenges. At ukactive we are working tirelessly with our members and partners to ensure we see support from the Government and its agencies to help businesses survive, recover and develop to achieve our full potential.
While we continue to lobby the Government across a range of areas, National Fitness Day marks an opportunity to highlight to our parliamentarians and policymakers the potential of this sector to transform our nation's wellbeing – not to mention the untapped relief to our NHS and social care services.
Following hot on the heels of the Commonwealth Games in Birmingham, we want England, Scotland, Wales and Northern Ireland to stand united in our mission, helping to make sure that everyone has the access and inspiration to be active in a way that works for them.
With around 7,000 facilities and nearly 200,000 staff, the UK's fitness and leisure sector plays an essential role in our nation's health and happiness throughout communities. The National Fitness Day campaign also sees incredible support from the wider sector and its partners – from our partners in business umbrella organisations, to thousands of schools running 10@10 activities on the day, as well as our national governing bodies for sport.
Through thousands of free activities hosted on National Fitness Day, these places and people unite to inspire those who perhaps don't think that fitness is for them, who have concerns about exercise, or who just haven't had the opportunity to try something new.
In the midst of the storm, National Fitness Day is an opportunity to show the strength and passion within our community, the breadth and potential of this essential sector, and the power of our movement. Please join us in celebrating the day.
National Fitness Day takes place Wednesday 21 September 2021. To find out more or to register your location or activity visit www.nationalfitnessday.com Or you can share what you are up to across social media using #FitnessDay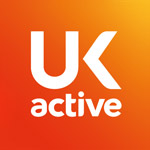 More People More Active More Often