By Conor Sheehan​, Membership Experience Manager, ukactive
"ukactive exists to serve and represent the collective voice of our members, who provide physical activity to the nation. We do this because we recognise and value both the importance and positive impact that leading a healthy lifestyle has on the health of our nation, which is why we passionately strive to fulfil our vision."
This message was created by the Membership Experience team here at ukactive at the beginning of 2022. We looked at the year ahead and devised our plans in order to improve and to provide a world-class experience for our members. You can read more about our strategy and plans for the year in our Vision 2030 document, here.
An important role of the Member Experience team is communicating effectively with our members, providing support, championing the great work they do and to help the sector grow. Our goal as a team is to further engage with our members in order to help them achieve their goals and ultimately make the nation healthier and happier.
A sector consultation was undertaken in 2021 to help us understand the needs of the sector, the levels of engagement with our membership base, and therefore improve our membership experience.
The outcome has solidified our commitment to members:
We will build on the progress made over the past two years, continuing to develop existing projects, services, standards and campaigns that best support our members and the wider sector.
We will review and enhance our communications to members and clearly show the value of ukactive membership for each of our members' needs.
We will demonstrate the essential value of our sector and our shared ambition for growth to the Government, its agencies and public health policymakers.
Further to these commitments, the consultation also provided ukactive with the opportunity to create the next steps for the organisation, as informed by our members and the wider physical activity sector.
In March 2022, ukactive established a business plan aimed at developing the relationship with our membership base. Within the plan there are three pillars directly impacting our membership, the sector and ultimately our mission to get more people, more active, more often:
Support, protect and inform
ukactive will support our members via a dedicated Membership Experience team while also providing direct Q&A access to our industry experts.​ We will protect our members when they are faced with difficult challenges. ​We value our members' time which is why our dedicated public affairs and communications team spend hours dissecting and summarising key news and policy updates so that you don't have to.
Represent and champion
ukactive will continue to represent our members at local and national government level, with key stakeholders and sector partnerships through the media​. This will also allow us to champion the incredible work our members do and provide a service to support them with their individual ambitions, and to collectively achieve our shared ambition for growth.
Grow and develop
ukactive works tirelessly to continue to create a climate where our members can flourish and grow. ​Our dedicated strategic leads are working on the future direction on behalf of our members so that they can focus on the here and now.
These pillars form the foundation of the engagement strategy that is now in place to better inform our membership base. This includes the development of monthly member newsletters, update webinars and member network events.
At the end of each month members will receive the 'Together' newsletter which will highlight the latest work within ukactive, giving members a snapshot of the fast-moving environment we are working in.
We will also produce update webinars which will act as a great opportunity for members to engage with the ukactive team in a friendly and informal virtual setting. It will also offer the chance for members to ask any questions, while allowing us to update on the breadth of work happening across ukactive and how this can benefit organisations.
It's important for us to communicate effectively with all members, especially those working at site and operational levels, to provide plenty of information and support, so we encourage members to share the webinar details with their wider team.
In addition, the ukactive Member Networks will bring our members together in person for a day, across regional areas within the UK, to connect, inspire and learn. These events will provide the opportunity to collaborate and share best practice as well as develop sector relations. The events will uncover tangible actions that can be implemented within our members' organisations today.
We have a series of events planned throughout the year, covering all regions where our ukactive members are based. Each network will look at key areas across the sector in order to bring our members together, to inspire one another and to learn, in order to drive success.
We look forward to engaging with you over the coming months, so please click below to register for our upcoming webinars and events:
Virtual Member Updates
Thursday 29 September 2022 @12pm
Thursday 27 October 2022 @ 12pm
Thursday 24 November 2022 @1 2pm
Thursday 26 January 2023 @ 12pm
Member Network Events (operators only)
Click here to register for the following events:
London – 19 May 2022
Midlands – 1 Sept 2022
Wales – 8 September 2022
North – 6 of October2022
South – 1 December 2022
Virtual – 15 December 2022
Scotland – 9 February 2023
South West – 23 March 2023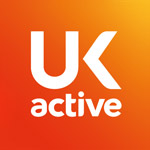 More People More Active More Often