By Jenny Patrickson, Active IQ Managing Director
"Anyone who has attended the Active Training Awards will know it's far more than just another industry knees-up. The clue is in the word 'training' and the conference preceding the Awards evening will, once again, tackle key topics.  This year's Active Training Awards is bang on message addressing Sport England's Workforce Strategy, Women in Leadership and Today's Customer.  I'm delighted to see a tour de force of female leaders and speakers, redressing the imbalance of some other industry events where women's influence and voices have been barely heard. 
"Don't worry, this is not a soapbox moment – simply an observation. The key business of the Active Training Awards will affect and influence many people in the room and across the wider industry with its agenda. Interspersing the talks with break-out sessions and networking opportunities will encourage delegates to explore the best way to embrace and discuss the latest thinking and opportunities for the best possible workforce and customer experience.  
"The Active Training Awards are the high point of our industry's calendar which is why Active IQ is keen to put its weight behind the event as lead sponsor once again. It is very important to recognise the achievements of employers, training providers, suppliers, programmes, individuals and teams.  Particularly good this year is the new inclusion/diversity champion category recognising the breadth of work taking place within the sector by individuals committed to promoting inclusive physical activity initiatives.   
"The conference preceding the awards won't shy away from the challenging times in which we operate and I look forward to hearing a range of views and plans to tackle leadership, diversity, ageing and mental health issues that we face.   
"Of particular relevance to us is the mental health agenda which is an area where we have invested hugely to develop our new Level 2 Mental Health Awareness qualification.  We will officially be launching this at the Active Training Conference to introduce it to our industry which finds itself in the frontline tackling mental health issues among customers and clients. 
"The Level 2 Award in Mental Health Awareness aims to increase people's awareness and understanding of mental health, help reduce stigma and discrimination and encourage people to talk about mental health. Furthermore, the qualification provides learners with an understanding of ways of managing and improving their own mental health and how to offer mental health first aid.  
"One in every four people will experience a mental health problem at some point in their lives and last year the Prime Minister said that 'mental health problems are everyone's problem'. Our introductory qualification is purposefully pitched at entry level to encourage everyone from young, inexperienced learners up to more senior management to look at ways to recognise and manage this problem. 
"We are looking forward to the Active Training Awards and hope to see many of you there in the conference, at the breakout sessions and, for a lucky few, on the stage as you receive your Award…"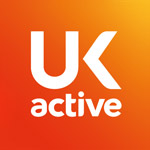 More People More Active More Often