ukactive Public Affairs and Research Director Huw Edwards said: "While we welcome the Chancellors' confirmation of £20.5bn in further funding for NHS frontline services, the Budget again failed to provide any solutions to the substantial health inequalities that exist in our society.
"The long-term solutions for the health service lie not only in frontline funding but in stemming the tide of preventable illnesses burdening the NHS – yet this recognition is entirely absent from the Chancellor's Budget.
"We do welcome a number of measures, including the decision to halve the contribution a small business makes to the cost of an apprenticeship to 5%. This will begin to address some of the major structural issues within the levy that have impacted not only on the physical activity sector, but many other sectors.
"The announcement of £650m to rejuvenate Britain's ailing high streets is also welcomed, but investment alone will not attract the public back to city centres. We look forward to working with the Government to reform planning regulations to make it easier for fitness businesses to open up on high streets.
"That said, the Budget failed to provide the much-needed investment and regulatory change required across public health, education, sport and physical activity, and as such will only reinforce the health inequalities we face across all ages.
"The World Health Organization recently revealed that the UK is ranked 123rd out of 168 nations for inactivity. We are ranked that low for a reason. Austerity has decimated public health services, leading to facility disrepair and programme closures.
"If the Prime Minister and Chancellor are both sincere in their belief that we are entering the 'end of austerity' then the forthcoming Spending Review has to place the nation's health at its heart. Failure to do so would mark the Chancellor's pledge to 'deliver for future generations' as empty rhetoric."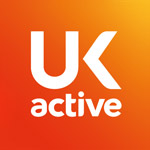 More People More Active More Often