By Baroness Tanni Grey-Thompson, Chair of ukactive, Paralympic champion and Peer in the House of Lords, and John McAvoy, Nike athlete and Iron Man
The future of our children's health and wellbeing hangs in the balance. The Prime Minister has rightly spoken about the levelling up agenda, but his Government must now put our children's mental, social and physical health at the heart of this vision and provide tangible plans that take this from rhetoric to reality. While plans to improve children's nutrition are welcome, impact will be limited unless we see a holistic strategy which addresses physical activity and mental factors as well as diet.
We have asked enormous amounts of our youngest citizens during this pandemic; sacrifices to their education, friendships, and physical and mental health – sacrifices often made to benefit the adults and systems around them. Crucially, it is the most disadvantaged children and young people who have been impacted hardest.
Before the pandemic, children's activity levels were shamefully low, with Sport England highlighting in December 2019 that just 47 per cent of children in England were achieving an average of 60 minutes of physical activity each day, with stubborn inequalities blighting any attempts at progress. The pandemic has exacerbated this; now that figure is less than 45 per cent, with almost one in three children doing less than half an hour's activity daily.
With the number of children eligible for free school meals rising to over 1.7 million, activity levels plummeting, and mental health issues increasing, it is imperative the Government acts now to place the health and wellbeing of children and young people at the heart of its long-term recovery plans.
The success of the England men's football team in the Euros has inspired children to want to be like their heroes, and the sight of Team GB athletes at the Olympics and Paralympics will excite communities, but when the TV coverage ends, what legacy is left for our children?
As the Government faces a crossroads in its pandemic roadmap, it also faces a crossroads in committing to a positive future for our children. When it comes to the health of our youngest generation, it is time for rhetoric to translate into reality.
We, the authors of this rallying cry, have been on very different paths in life, yet have both experienced a journey full of struggle and adversity, pain and exclusion. One is a story of young redemption, turning from a life of crime to breaking indoor rowing records, becoming an Iron Man, Nike athlete, author and speaker. The other is a story of physical and mental adversity from a young age, challenging stereotypes around disability and gender, becoming one of Britain's most successful Paralympians, before moving into a career to influence national change, in the House of Lords.
In the latest chapter, our paths have met and we now share something else – an unwavering drive to support the vulnerable children and young people in our society. We want to build a society whereby every child, no matter their background, is supported to achieve their potential.
The challenge for vulnerable children is magnified during the school holidays. Without the safety net of school, children are often at risk of long periods of inactivity, lack of food, and without access to positive role models. Research by the ukactive Research Institute shows that children suffer a loss in fitness levels of up to 74% over the summer holidays, with the fitness of those from low-income families falling 18 times faster than their more affluent peers.
There has been progress since we visited Number 10 Downing Street together in 2019 to discuss action required to support children during holiday periods. A national expansion to the Department for Education-funded Holiday Activity and Food scheme is a step forward; so too is the investment in the summer schools programme – but, with both schemes backed by the Government only for 2021, we need a longer-term plan.
Now is the time for a bold commitment from the Government that places children's health at its core. That's why we are so passionate about the Open Doors programme, a vision by ukactive and Nike, and importantly a collaboration of like-minded partners and grassroots champions, all committed to helping young people shape a better future.
Open Doors focuses on engaging young people at times when they often have no access to role models, enriching environments and safe spaces. By using under-utilised school facilities as activity hubs, it unlocks opportunities and creates positive experiences during out-of-school times, ensuring that when school ends, engagement for vulnerable young people does not.
This summer we are working with schools and partners from across the sport and physical activity sector, spanning London, Birmingham, Liverpool and Manchester, to reshape the holidays by providing safe, positive and engaging places to be active, socialise and play. Our ambition is for the Government to help scale this model nationwide. We want to create change, not just for the children that walk through the doors, but to the system itself. Equal access to school holiday programmes should be as common as going to school is during term-time.
We have a moral obligation to look after the most vulnerable in society and it is vital that our recovery efforts to build back better embrace an unwavering focus on children's health. It is time to put children first.
This article was published in The Telegraph on 23 July 2021.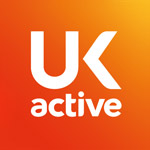 More People More Active More Often