ukactive has issued the following statement in response to the Government's National Disability Strategy, published today (28 July)
Timothy Mathias, Strategic Lead for Inclusion at ukactive, said: "We welcome the intention behind the National Disability Strategy and note the commitments within this from the Department for Digital, Culture, Media and Sport to address the inequalities encountered by disabled people in physical activity.
"The strategy rightly includes the need to widen participation across all forms of physical activity for disabled people, including working with Sport England to invest £20m across 2021/22.
"However, it fails to give due prominence to the myriad benefits of being active for disabled people, or to detail how the Government will work with our sector to reduce the barriers faced.
"The physical activity sector is essential in providing opportunities for people to stay active and healthy, regardless of background, age or ability.
"In order to create a truly level playing field, the Government must recognise the full potential of our sector and ensure that our nation's gyms, swimming pools and leisure centres are properly supported to recover from the pandemic and grow.
"We recognise the experience of disabled people, with the data showing them to be some of the least active in society, despite great intent and demand to participate more.
"ukactive's Everyone Can agenda is working to remove the barriers, supporting the sector to make continuous improvement to the provision of services for disabled people across fitness and leisure.
"As the sector recovers from lockdown, we are accelerating our work on Everyone Can, to make improvements to customer service and experience, increasing accessibility and levels of information available to consumers. We are also reviewing the data capture process to ensure we can better measure and respond to the experience of disabled people.
"Designed in collaboration with disabled people and our partners across the disability sector, Everyone Can will see the publication of clear, implementable and practical measures for fitness and leisure operators to build upon their existing offer for disabled people.
"We look forward to working with our partners at Sport England to improve access and inclusion across the sector, ensuring we play our part towards equality for disabled people."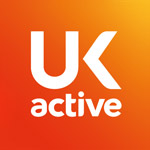 More People More Active More Often