From James Clack, Head of Digital Learning for Active IQ
Despite still being in lockdown, we are starting to see the first few glimmers of hope on the horizon as outdoor exercise is unlimited, people are encouraged to meet a friend in open spaces and our very own fitness and leisure industry sees PTs given the green light to do one-to-one sessions, albeit at a social distance, with clients outdoors.
The current pandemic has changed the way we consume fitness forever and has accelerated the digital aspect of industry. Research from Sport England has revealed that over 25% of people are now consuming fitness online at home. That's over 10% more than the UK gym penetration level.  Now, with more and more people working out at home, there has never been a better time for PTs to develop their skills to ensure they are qualified and capable of taking clients through online coaching.
To help you, Active IQ has a CPD programme in becoming an online coach – and it's free to all fitpros on our Skills Hub. Online coaching is a great market for PTs to tap into. With more people finding their way into fitness for the first time online, one-to-one or small group PT sessions delivered remotely might prove a more affordable and accessible way for people to take part.
Alongside digital delivery of fitness, digital learning has also really come into its own as a result of COVID-19. With the gyms still shut, many PTs have more time on their hands to take a step back and hone their knowledge and crafted. At Active IQ, we've seen a huge increase in learners accessing our Skills Hub, which is now free for all fitness professionals. Through our Skills Hub, fitpros can study a range of CPD courses online and enhance their knowledge by listening to webinars and podcasts.
I'm also delighted to say that we have pivoted to introduce flexible digital learning  adaptations for our Level 2 Gym Instructor and Level 3 Personal Trainer core qualifications, along with assessment adaptations where appropriate. As a result, we are enabling training providers to keep their cohort of learners on track to continue, and where possible complete, their studies and qualify despite the disruption caused by the coronavirus lockdown.
A proportion of the Level 2 Gym Instructor and Level 3 Personal Trainer qualifications are already studied and assessed online, making the adaptations easier to implement. A quick word of thanks to all our training providers and learners for adapting so quickly and creatively to keep the energy up and progress on track.
So whilst we can't really predict what's going to happen in the future, one thing that is in our control is the ability to carefully  prepare and plan to ensure instructors and PTs are ready to cater  for clients whose attitudes to fitness and methods of consuming instruction and training have changed in recent weeks
COVID-19 has shown digital learning and digital delivery of fitness are both highly effective.  Once training centres and gyms re-open, digital routes will rejig again to settle alongside face-to-face interaction.  But make no mistake, digital fitness is here to stay and the smart instructor and PT will use the continued restrictions to upskill and be ready for the opportunities ahead.
To find out more about Active IQ's digital offerings visit the Skills Hub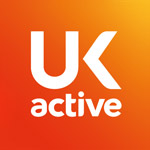 More People More Active More Often