ukactive has issued the following statement today (29 May) in relation to plans for reopening across devolved governments in the UK
Huw Edwards, CEO of ukactive, said: "ukactive is calling for greater collaboration with the devolved governments as the UK physical activity sector looks to reopen safely.
"With Scotland, Wales, and Northern Ireland, as well as the UK Government, having published their roadmaps out of lockdown, the physical activity sector is eager to work closely with officials and Ministers in all four nations to ensure the importance of the sector is recognised as we seek to reopen.
"While there has been some consistency during this crisis, this has diverged in recent weeks and different advice in different parts of the UK spells uncertainty for our sector, at a difficult time when it needs support the most.
"We have seen this in differing approaches to the issue of the moratorium on forfeiture for rents – issues which can be confusing for ukactive members operating across multiple countries in the UK.
"Gyms and leisure facilities need clarity and support to reopen safely using the sector's framework for reopening, however, extensive negotiations with Westminster have not been matched elsewhere.
"ukactive has written to the leaders of the Scottish, Welsh, and Northern Irish Governments, highlighting the imminent risk of losing facilities forever if urgent action is not taken.
"This crisis represents an opportunity for devolved governments to put physical and mental wellbeing at the heart of policy, to better serve the long-term health and wellbeing of the UK."
To read ukactive's policy calls in full, click here.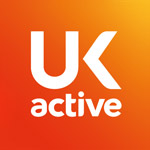 More People More Active More Often