By Jenny Patrickson, Managing Director, Active IQ
An estimated 15 million people in the UK are living with at least one long-term health condition. This number is rising year-on-year, particularly with the arrival of long COVID and the further health complications it brings. This places a huge burden on the NHS, social care providers and the economy. So what can we do to address this?
Social prescribing, also sometimes known as community referral, can play a huge role in taking some of the pressure off front-line healthcare staff by asking health and physical activity professionals to support the agenda, get the nation moving and encourage people to make healthier lifestyle choices.
This is all laudable – but is the industry ready? Are you ready?
Health isn't always a medical issue; what we and our partners have seen over this past year, in particular, is that health is a social issue too. In the wake of COVID, many are suffering, not just with their physical health, but their mental health too. For some, stepping into a fitness facility once they can reopen might seem a daunting task. So how can we ensure that those working in their local community have the right skills to be able to signpost people to physical activity?
I am pleased to announce that Active IQ is working in partnership with Ad-Lib Training to launch two qualifications that can truly help those at a community level. These two qualifications have been designed by Ad-Lib with our support and will officially launch in March.
The Active IQ Level 1 Award in Influencing Health and Wellbeing will focus on providing learners with an understanding of the principles of health and wellbeing, the role of activity on health and wellbeing and the benefits of a healthy, balanced diet. Learners will be able to develop their communication skills and support individuals to improve their health and wellbeing.
This qualification will be available to anyone over the age of 14 and has no prerequisites. It would be suited to anyone wishing to improve their knowledge of physical activity and wanting to adopt a healthier lifestyle for themselves and influence others to do the same.
We will also be launching the Active IQ Level 2 Award in Health and Community Activation, which takes things a step further by looking into behavioural changes on a much deeper level. This qualification will be open to anyone over the age of 16 and has no prerequisites.
The course will give learners:
An understanding of how lifestyle factors affect health and wellbeing
An understanding of the components of fitness
An overview of the principles of training
An understanding of the role of activity on health and wellbeing
An understanding of the barriers and motivators for leading a healthy, active lifestyle.
As a result, learners undertaking this qualification will also gain the skills required to be able to deliver a designated or pre-planned physical activity session.
By understanding the core fundamentals of health and wellbeing, we can then help others on their fitness journey. Social prescribing provides great opportunities for physical activity professionals. Not only could it open doors to new and rewarding work, broadening your skillset will widen your reach to attract new business or higher-paid employment. Engaging in bespoke training will ensure we as an industry are ready to meet the demands – and opportunities – presented by social prescribing.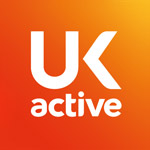 More People More Active More Often