Hundreds of gyms, pools and leisure centres have been forced to close and thousands more are at risk unless they receive urgent, tailored, financial and regulatory support from the Government, ukactive has warned.
As the Chancellor prepares to announce his Budget on Wednesday, 3 March, ukactive says tailored financial and regulatory support is essential to avoid putting thousands of facilities at risk, along with up to 100,000 jobs.
A new survey of ukactive members asked major fitness and leisure operators from both the public and private sector, about the economic impact of COVID-19 on their sites to date.
Based on the responses, ukactive estimates that approximately 400 gyms, pools and leisure centres across the UK have already been forced to close, due to the financial pressures caused by lockdown and operating restrictions, such as social distancing measures which reduce capacity.
Prior to the pandemic, the sector was growing 6% year on year, and in 2019 was one of two sectors showing a net growth in site openings, despite the widespread decline of the high street. But by the end of March 2021, facilities will have been closed for eight months out of 12, leaving 121 days of suppressed trading, with very limited income and substantial outgoings.
In advance of the Prime Minister's roadmap on Monday (22 February), ukactive surveyed operators representing more than 1,800 sites and these businesses estimated that 39% of their facilities were at risk of permanent closure. This means that despite the support offered by the Government's furlough scheme, public leisure fund, and the moratorium on evictions because of unpaid rent, vital facilities have already been lost.
The publication of the roadmap has allowed the sector to revise its projections on its survival and recovery modelling, reducing some of the financial uncertainty. However, ukactive projections still point to a loss of a third of the UK's fitness and leisure facilities (around 2,400 sites), along with up to 100,000 jobs, unless there is bespoke support in the Budget.
Furthermore, businesses focused on providing fitness classes, such as many boutique operators, will be unable to reopen until 17 May, due to restrictions on indoor classes, causing further financial pressure.
In order to support the sector's full range of operators and providers – from public to private, multi-site to independent, freelance to full-time – a comprehensive package of measures is required.
Permanent closure of gyms, pools and leisure facilities would cause significant damage to the nation's recovery both in terms of health and the economy, as highlighted by a coalition of more than 50 health bodies, charities, academics and athletes in a letter to the Prime Minister on 12 February.
At risk: 
17.1 million users annually and 10 million members who rely on fitness and leisure facilities to stay active (Sport England).
£13bn annual contribution of sport and physical activity to the economy (Sport England/Sheffield Hallam University), bringing growth to high streets and 400,000 jobs.
66% per cent of cancer prehab and rehab services provided in leisure centres (Liverpool John Moores University).
£7.25m in savings to the NHS every week, based on reduction of health conditions: stroke, breast cancer, colon cancer, Type 2 diabetes, dementia, depression (4Global).
£450m annual savings, by preventing 30 million additional GP visits. The sector helps prevent 900,000 cases of Type 2 diabetes and 1.5 million back pain cases every year, with a combined saving of £4.1bn (Sport England/Sheffield Hallam University).
2 million children every year who receive swimming lessons provided by the sector (Swim England).
Physical inactivity is the fourth largest cause of death and disability in the UK (PHE).
The Chancellor must provide the following measures of support: 
Offer a VAT Tax reduction, in line with the current and any proposed future concessions for hospitality, for the fitness and leisure sector, resulting in an effective output tax reduction to 5%, to support the sector's recovery.
Provide financial support for operators for back-dated rent which will be due once the moratorium ends at the end of the financial year, in addition to extending the moratorium on commercial evictions to October 2021.
Extend the business rate holiday for physical activity and leisure providers by a year – currently expires March 2021.
Extend the public leisure recovery fund, covering additional periods of closure beyond that originally covered.
In addition to these measures, the sector has urged the Government to consider incentivisation schemes to encourage people to use the sector's services.
Huw Edwards, CEO of ukactive, said: "With facilities closed for the entire first quarter of 2021, and total lost revenue estimated to be more than £90m a week, it is vital that the uncertainty around the sector's financial position is addressed, so facilities can plan to reopen their doors from 12 April.
"We are calling on the Government to put the health of our nation at the heart of this Budget, because it will need the fitness and leisure sector more than ever during our recovery from this health crisis.
"Thousands of gyms, pools and leisure facilities are yet to receive any bespoke support from the Government, and this Budget marks the best opportunity to redress this, and invest in a sector which promises such strong health and economic returns."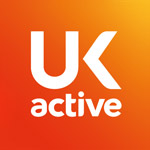 More People More Active More Often