Dr Dane Vishnubala, Chief Medical Adviser, Active IQ
Physical activity is known to improve cognitive function and while it won't reverse dementia, it will improve mood and self-esteem and help to promote independence.  All these elements are hugely important to people with dementia and the leisure industry has a great opportunity to reach out to the 850,000 people in the UK living with the disease.  Employers must prepare carefully in order to give those with dementia a rewarding and enjoyable experience. Becoming 'dementia friendly' isn't onerous but EVERY employee must be involved in the process if it is to be effective.
As with all members, the first interaction at reception or the chance remarks and conversations in the common parts of a leisure centre can have a big impact on those with dementia, their families and carers.  A welcoming smile, a helping hand and taking time to chat briefly will make their experience enjoyable and minimise any stress or anxiety they may be feeling.  And that's all before they step into the gym, group ex studio or on poolside.
Training staff to have insight into this common condition will enable them to help write and inform policy to dovetail these considerations with the opportunities (and any limitations) their centre may have. It's important to work with dementia experts and charities to gain their insight into the disease and imperative the charity experts visit the centre to identify any areas that could be improved in terms of comfort, safety and signage.
Dementia isn't anything to worry about.  While some people in the advanced stages of the disease may present difficult behaviour, the vast majority will integrate well with the right support. As with any new member, leisure operators should do a thorough risk assessment to understand their cognitive function and behaviours in order to reduce the risk of injury and consider what support they need. Furthermore, regular checks should be made to ensure any adjustments can be made in line with the progression of the disease.
Dementia can be socially isolating and cause changes in mood. The social aspect of joining a group exercise session, chatting to the receptionist and trainers and enjoying a cup of tea at the café after a class are every bit as valuable to the health of someone with dementia as the physical activity.
In terms of activities to suit people with dementia, group exercise sessions with people of a similar age and profile could be very beneficial. The dementia symptoms aside, physically most people with the disease are likely to have similar age-related mobility, flexibility and fitness levels.  A group exercise instructor with dementia awareness training should be able to run a group session that brings those with and without dementia together.  This inclusive attitude will be warmly welcomed by people in the earlier stages of dementia who are still able to converse and socialise with confidence.  The class itself will enable social integration and instructors should also look to encourage their new members to join any post-class social time in the café.
Our local leisure centres are small communities that reflect and support the larger community that they serve.  Making everyone feel welcome should be a priority for all and that includes people with dementia, their family, friends and carers.
To read more from Dr Dane, click here.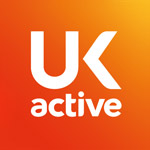 More People More Active More Often