By Dr Dane Vishnubala, Chief Medical Adviser, Active IQ
How are you feeling today?
I expect you said 'Fine, thanks'. Because, whether it's true or not, saying you're OK is the stock response most people expect to hear.  But it's OK not to be OK.
We should tell someone we're having a bad day.  And, more importantly, we should be more alert to someone needing a chat or support.
Mental health is highly topical and rightly so.  But we are in danger of throwing the term around as a 'catch all' state of mind.
Depression and anxiety are key symptoms that most of us are familiar with.
But so too are bereavement, stress, lack of energy, feeling tired all the time, feeling agitated, not wanting to talk to people or be in another's company, feeling tearful, finding it hard to cope with everyday tasks and increasing intake of alcohol or drugs.
It's tricky to spot these signs in passing – as they come into your gym or join a group exercise session, for example.  If fitness professionals had time to watch people more closely they may spot a change in pattern or some of these symptoms.
While we don't have time to watch everyone closely, we do have time to have a quick word, properly listen and not take 'I'm fine' at face value.
The 2016 'Key facts and trends in mental health factsheet' from the Mental Health Network NHS Confederation is packed with insight: these few statistics illustrate the scale of the problem in the UK.
Funding for NHS trusts to provide mental health services fell by £600 million in real terms from 2010/11 to 2014/15
Mental health receives 5.5 % of the UK health research spend – around £9.75 per person affected. (1)
By 2030, it's estimated 2 million adults in the UK will have mental health problems (2)
A Care Quality Commission report in 2015 shows one in four patients of a full-time GP will be having treatment for a mental health condition (3)
The King's Fund and Centre for Mental Health says people with mental health problems have an average reduced life expectancy of 10 to 25 years (4).
Addressing the ukactive Active Training Conference a couple of weeks ago, I was encouraged to hear the leisure industry at large acknowledges the opportunity it has to help people in its community. But there were real concerns around how to identify mental health issues in colleagues, clients and members and, having done so, the best ways to empathise, support and help.
It's clear we need to upskill workforces to enable people to spot the signs and identify who needs help. The Active IQ Level 2 Mental Health Awareness qualification is designed to do just that.
Purposefully accessible, with no pre-requisites, it is not just for PTs and fitpros: anyone who comes into contact with members including receptionists, sales team, admin teams, HR and senior management should have these skills.
Once trained in mental health awareness, colleagues should ask these questions. How can we engage more fully with members? How can we support staff? What are the big issues in the workplace that cause stress?
If we identify someone who needs help what process do we follow? If staff trained in mental health awareness ask these types of questions, solutions will follow.
We just need to get started. Does that sound OK?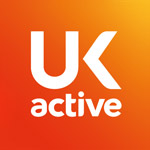 More People More Active More Often