The world's best Fit-Tech start-ups are flocking to the UK, with a record number of applications to ukactive's accelerator programme ActiveLab.
Now in its third year, ActiveLab is the only accelerator programme in the world that is designed to support Fit-Tech start-ups aiming to transform public health by engaging more people in physical activity and sport.
When applications for the 2019 cohort closed last week, ukactive had received more than 70 applications from 14 different countries and six continents – helping position the UK as the Silicon Valley for Fit-Tech.
The applicants include cutting-edge innovations in artificial intelligence, virtual reality, analytics and wearables, attracting millions in funding through a range of physical activity solutions.
Supported by Public Health England in 2018, ActiveLab supports the Government's ambitions for a new generation of cutting-edge health tech to reduce the burden on the NHS.
In October, the Secretary of State for Health and Social Care, Matt Hancock, announced his tech vision for health – using emerging tech to transform services and health outcomes across the world.ActiveLab 2019 programme addresses physical activity at all stages of life, through five categories: Children and families; Workplace wellness; Active ageing and long-term Conditions; Reimagining health, fitness and leisure facilities; and Improving customer experience.
The 12-week programme includes mentoring from two titans of the private sector, Life Fitness and Jonas Software, with experts sharing their experience of scaling tech start-ups internationally in the market.
International applications have nearly doubled from the 2018 programme (when there were eight). The last cohort saw 12 start-ups grow their businesses, with health and wellbeing coaching app Baby2Body crowned the winner, following a public vote at Active Uprising in Manchester.
ukactive CEO Steven Ward said: "Matt Hancock has pledged to travel the world looking for the best technology for the NHS, so it's incredibly exciting that the most innovative Fit-Tech products are now coming to us.
"The global interest generated by ActiveLab 2019 shows that the UK is becoming the beating heart of emerging Fit-Tech, with promising start-ups from every corner of the world applying for next year's programme."
"Physical inactivity is a growing crisis across the world, but Fit-Tech start-ups have the power to provide global solutions, transforming our health models and reaching new audiences through innovation."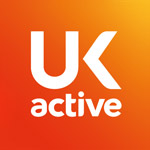 More People More Active More Often