By Tad Chapman, Head of End-Point Assessment, Active IQ
If you tuned into the first Evolve conference session on 22 September, or are attuned to Daniel Lieberman's mode of thinking, you'll understand the subtle difference between 'exercise' and 'activity'.
Lieberman's stance is that humans aren't naturally programmed to exercise in the way we understand exercise today (i.e. going to the gym, busting out a HIIT class or training for a specific sport). While these activities are all beneficial for our physical fitness and overall health, they're not everyone's cup of tea. Nor are they the only route to wellness and wellbeing. And while a good proportion of people are committed to doing regular gym sessions, classes and sports-specific training, what about those who simply don't like exercising in these ways?
We humans aren't very good at sticking with things we don't enjoy, meaning the people in our communities who dislike 'traditional' forms of exercise can end up not being active at all. And therein lies the problem. Or the opportunity, if you care to turn this on its head.
Lieberman believes humans are hard-wired to be physically active. By evolution, humans have always been active – either because it was necessary (ie hunting and gathering), or because it is socially rewarding (i.e. enjoyable). On that basis, the secret to getting more people to be physically active lies in engaging them in something they enjoy doing. For some people, this is where outdoor activities come into play.
The COVID-19 pandemic saw many people take their exercise routine outdoors as indoor facilities were forced shut. Outdoor activity providers must capitalise on this opportunity, tapping into people's newfound appreciation of being active outside to recruit new participants.
Pursuits such as rock climbing, rambling, canoeing and orienteering are all great ways to stay active and engaged. Given these activities take place outdoors, they also bring a connection with nature into the equation which we know is beneficial to our wellbeing. And, more often than not, these activities are done with others, bringing a healthy dose of social connection into the mix.
Outdoor activity is an important part of the leisure industry, with definite potential to grow.  Its success is contingent on good leadership, in the form of enthusiastic instructors who are able to take people out on adventures and employers with the foresight to encourage this engaging approach.
Delivering outdoor activity well is also important as it is often the first foray into such pursuits for youngsters. Parents across the country will be aware of the PGL 'rite of passage' that children typically enjoy as they leave primary school and start secondary school. Aged 10 or 11 at this point, this just goes to show that outdoor activities can mark the start of independence and confidence-building for young people.
If we as an industry can engage youngsters into outdoor activity and then support their continued interest in being physically active, we're setting an important precedent.  The Duke of Edinburgh Award is another terrific example of honing outdoor activity skills. The more challenging Silver and Gold awards are not for everybody, but wouldn't it be great if teachers and parents could suggest an outdoor activity club or pursuit instead? And wouldn't it be great if young people came into adulthood with a sense of the full breadth of ways to be physically active over the course of their lifetime?
At Active IQ we have just launched our Level 3 Outdoor Activity Instructor apprenticeship standard to train individuals how to supervise and guide children and adults in outdoor activities and pastimes as diverse as canoeing, sailing, climbing, surfing, cycling, hillwalking, archery, bush craft, rock pooling, geology, plant identification, habitat and wildlife walks. While this may seem like a long list, it demonstrates the huge variety of options available to people to be physically active and enjoy the outdoors.
We are working with training providers to deliver this qualification to learners aged 16 and over, making it an ideal first career opportunity for school and college leavers.
While Lieberman is correct that 'exercise' and 'physical activity' are different, they are also complementary.  People who keep fit and well are likely to enjoy an alternative activity outside the gym and studio.  Likewise, people who start with outdoor activities may soon seek a fitness programme to give them the strength and endurance they need to enjoy their outdoor pursuits more fully.
We certainly shouldn't have hard lines between exercise, fitness and activity. They are very much connected and collectively combine to get people up and out of their chairs, enjoying activity and feeling better for it.
Active IQ is a member of the ukactive Strategic Partner Group – find out more here.
Disclaimer: Any views or opinions expressed are solely those of the author and do not necessarily represent those of ukactive.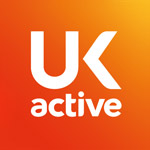 More People More Active More Often