By Vicky Mose, Senior Product Manager at YMCA Awards
YMCA Awards is a leading brand in the fitness sector, having had years of delivering quality educational products. Our success is based not only on the partnerships and relationships we form, but most of all, on our ability to listen and bring about real change. By now you will likely have heard the news that fitness education is going through a period of change, but what you might not know is to what extent and why.
For too long the standard expected from our fitness professionals has remained static, with record numbers of Personal Trainers leaving the industry within the first two years of entry. However the fitness sector is not alone in this and many industries harbour a culture that includes high staff turnover and a generally unhappy workforce. The good news is – there is a solution. Raising the bar and improving the standard of training provided to people wanting to become a fitness professional; creating distinct career progression routes and sign posting to additional training, and encouraging a culture of learning and innovation in a sector that has already produced so much. The result being a happy workforce that can drive delivery of the UKs sporting, physical activity and participation targets – whilst improving retention and making a career in fitness genuinely attractive.
This starts with the work CIMSPA, YMCA Awards and other partners are doing in updating the professional standards relating to the Level 2 Certificate in Fitness Instructing, and the Level 3 Diploma in Personal Training. Once agreed, we take the new standards and incorporate them into the redevelopment of the qualifications themselves. However this only one part of the process: selecting the appropriate assessment methods, the manageability for centres and learners, and providing a range of support products also plays a key role. At YMCA Awards we have years of experience and expertise in these areas, but that would count for nothing without our external stakeholder focus groups, that oversee, review and signoff key decisions throughout the process. An example of where this is used to great effect is the use of a synoptic task in the Level 3 Diploma in Personal Training; to test the range of skills, knowledge and competence in one activity- since this mirrors what a Personal Trainer will be doing once qualified and in employment. It is this depth of engagement that confirms our qualifications are fit for purpose and meet the industry requirements.
YMCA Awards are now in the latter stages of this process and will be looking to launch our qualifications early in the New Year. The main aim of this development is to raise the bar and ensure that a person achieving one of our qualifications has the necessary skills, knowledge, competence and behaviours, to not just succeed but excel in the fitness sector. But our work doesn't stop there, as well as talking to a range of employers in the sector we are also seeking the views of self-employed fitness professionals. You make up a significant proportion of the workforce in the sector so your voice is crucial to ensuring our educational products work for everyone.
2018 is going to be a significant year for many reasons, but most of all let's make it the year that we decide to embrace change and make significant inroads into tackling physical inactivity and participation in our communities. If you would like any further information visit the YMCA Awards website (www.ymcaawards.co.uk/qualifications), alternatively contact us directly at: awards.products@ymca.co.uk.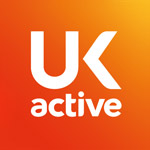 More People More Active More Often