From our highly differing vantage points, we have both seen the physical activity landscape change significantly over the past decade. Alongside the rise in the number of gym operators, we have witnessed an increase in market diversity, with the introduction of low-cost gym operators and boutique fitness studios providing consumers with greater choice than ever before.
The most significant development remains the expansion and increasing competitiveness of the low-cost gym sector, clearly evidenced by The Gym Group's strong IPO in November 2015, valued at over £250 million. It has been announced that PureGym, the UK's
biggest gym operator, plans to do the same.
[emaillocker] Sustained growth of the low-cost sector, with challenger brands such as Xercise4Less, seems to indicate that further mergers and acquisitions could be on the horizon as companies continue to compete for site space while trying to gain the benefits of scale. For some operators, taking over established clubs is a route to expansion, especially given concerns over high street planning regulations and the difficulties of obtaining planning consent for new-build sites. The campaigning work of ukactive to reclaim and repurpose sites on the high street may open new locations for new concepts and formats, providing an exciting opportunity for growth.
There are still opportunities at the premium end of the spectrum to provide a high-end, family, full-scale service such as David Lloyd Leisure and Nuffield Health. Virgin Active, by announcing the sale of 35 of its UK fitness clubs to Nuffield Health in June 2016, indicates its intention to do just that, focusing on its premium 'Collection' and family clubs. Under their current owners, both Virgin Active and David
Lloyd Leisure have benefited from major investment programmes into their estates, with a commensurate growth in earnings. Backed by its ability to continually reinvest its earnings, Nuffield Health remains a driving force within the sector.
Its health-based proposition opens doors for continued acquisition into new areas, with the capital to support it. Advances in technology provide the
sector with further growth potential, from facilitating the development of increasingly sophisticated and easy-to- use equipment, programmes, merchandise and services, to mobile applications, wearable trackers and online booking systems. New profitable business models are emerging to drive active lifestyles with little connection to facility operators, creating a driving dynamic for innovation.
Businesses today must respond to changing consumer habits. Flexible, low-cost gym memberships serviced almost entirely online give consumers the freedom to exercise and have time and disposable income to spend on a variety of additional leisure pursuits or secondary spend opportunities such as personal training or boutique classes. Conversely, the more expensive, high-end experience satisfies consumers' demand for a more all-encompassing health and wellbeing service. Meanwhile, the increasing popularity of outdoor exercise sees initiatives such as Parkrun and British Military Fitness provide consumers with a wide choice of ways to get fit and active.
The sustained rise in the number of gym memberships year on year1 indicates that consumer interest in the sector remains strong. The sector has grown its penetration of the UK adult population holding a fitness membership every year since 2008, despite predictions of difficulties resulting from the recession. This proves the sector is resilient and increasingly ingrained as a positive habit in the lives of UK consumers. We believe that this, together with the numerous investments made in the sector both globally and nationally, alongside the growing evidence of the benefit activity has to health, should give confidence to those investing in the sector.
DOWNLOAD FULL REPORT
[/emaillocker]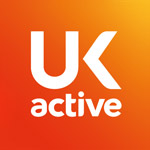 More People More Active More Often