How to build a winning workplace culture and retain world class talent in the sector will dominate discussion at the Active Training Conference, as physical activity sector thought-leaders gather to discuss the future development of the workforce.
ukactive has unveiled the full agenda for the event, which gathers more than 200 leading figures in workforce development on 30th November 2017 at The Hilton in Reading. The event will focus on pressing issues in the skills agenda, with panel discussions on how technology will impact the exercise professional, the secret to successfully investing in people and navigating the fast-changing policy landscape.
A highlight of the Conference will be the unveiling of a brand new research report from ukactive and Lifetime Training shining a light on key workforce challenges. It explores the limitations to staff retention and how physical activity companies can create supportive environments to attract and retain top talent.
The report will reveal that:
One third of exercise professionals are considering or have considered leaving the physical activity sector.
45% of exercise professionals who left their employment in the physical activity sector moved to work in another industry.
The reasons most often cited for leaving the physical activity sector were lack of clear career progression, unmet expectations of the job role, workplace culture and few training and development opportunities.
The report's findings will form a central pillar of the Conference discussions, which will focus on developing a roadmap to transform the workforce. The day will also explore how better development programmes and clearer career paths can reduce staff turnover and help the physical activity sector to become a frontline health delivery partner.
ukactive CEO Steven Ward said: "I'm looking forward to welcoming over 250 people for the annual Active Training Conference and Awards – it looks set to be a fantastic way to take stock of our progress and plan how we go forward."
"This report marks an important chapter in this journey, asking what more we can do to keep the brightest and best within our sector – helping to create a truly world-class workforce."
Matt Robinson, Operations Director – Active Leisure, Lifetime Training, said: "The past three years have seen a real shift in focus with the onset of new products and technology. However, things are coming full circle and people have become paramount once again. The key to a successful business strategy are the people who interact with customers day in and day out".
"A realisation has set in with business owners that we need strong customer service and the right people equipped with the right skills to drive change and better business performance. Developing and keeping these people is critical, particularly with the increased investment in the skills agenda brought about by the apprenticeship levy and the sector's backing of CIMSPA to progress a proper model of occupational development."
In addition to keynotes from big-name speakers such as ex-footballer Dougie Freedman and CEO of Amaechi Performance Systems and former NBA star John Amaechi, the full agenda includes PHE National Lead for Adult Health Dr Justin Varney and Sport England Workforce Development Director Caroline Fraser.
Rounding off the Conference will be the Active Training Awards – which this year will be hosted by former elite sprinters Darren Campbell and Katharine Merry.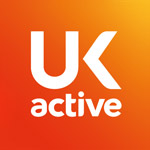 More People More Active More Often