ukactive and partners host sports day, including rowing on the Thames, as young people experience the power of sport and physical activity
Young people from across London came together on Thursday (26 September) to celebrate the power of physical activity for the European Week of Sport.
Led by ukactive – the national coordinator for the European Week of Sport in the UK – in collaboration with Nike athlete John McAvoy, activities included rowing hosted by Fulham Reach Boat Club, and a professional football training session in Bishop's Park, West London.
The theme for the day was using the power of sport to bring young people together, creating positive energy and connections at a time when youth violence and anti-social behaviour are high on the agenda.
Physical activity and facilities to enjoy sport play a crucial role in the lives of young people in the UK. Between 2012 and 2016, 600 youth centres closed, 3,500 youth workers lost their jobs and 140,000 places for young people disappeared.
On Thursday, ukactive was joined by staff from charity SportsAid, Chelsea FC Football in the Community and Football Beyond Borders, for a day of activities for school pupils from across the capital, as well as talks from young London-born athletes.
After braving the rain for some football with professional coaches from the football foundations, the pupils listened to an inspirational talk from McAvoy, who explained how sport changed his life.
The young people then took to the water with champion GB canoeist Lizzie Broughton for an afternoon learning to row along the river, setting off from Fulham Reach Boat Club.
CEO of ukactive Huw Edwards said: "It was fantastic to see so many young people from different parts of London come together and have fun being physically active.
"Sadly, many young people in the UK today are being exposed to a perfect storm of hunger, physical inactivity and social disconnection – with the latter in some cases manifesting itself, heartbreakingly, in knife crime. Both their physical and mental health are under attack.
"The European Week of Sport is designed with the core message to be active, and by providing this opportunity for school pupils to enjoy a day of sport the evidence is clear that physical activity has a key role to play in the mental, physical and social health of the next generation."
ukactive Director of Children, Young People and Families Jack Shakespeare said: "Taking part in a new sport or activity offers many young people a sense of release and achievement.
"Sport can help pupils become more tolerant, develop teamwork skills, grow in confidence and step out of their comfort zones, just as we have seen today when they tried rowing on the river.
"We have seen young people smiling, having fun, and getting active – which is vital for their physical health and mental resilience both now and later in life.
"Sport and activity can reach some of the most disengaged and vulnerable groups of people in society and provide an anchor in their lives – supporting communities to tackle youth violence and anti-social behaviour."
The European Week of Sport runs until Sunday, with a different theme each day of the week. ukactive's members are running some incredible programmes across the week, highlighting the power of physical activity to deliver improved mental health; inclusivity so that everyone has access to sport; active ageing in retirement communities; and increased opportunities for young people.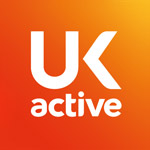 More People More Active More Often