Bear Grylls announced today that he is planning a UK-wide workout from Battersea Power Station with BMF, to kickstart National Fitness Day on Wednesday 23 September – inspiring the nation to get moving.
The Global Adventurer will be joined by BMF master trainer Tommy Matthews for a live-streamed group workout* on Instagram from 8am at The Coaling Jetty in front of the iconic Battersea Power Station and River Thames, as millions of people join the day's celebrations.
With just a week to go, excitement is building, as gyms, leisure facilities and activity providers plan thousands of free events to help make it the most physically active day of the year.
Coordinated by ukactive, the theme for National Fitness Day 2020 is 'Fitness Unites Us', as communities across the UK come together to celebrate our common interest in fitness and the power it has to bring us together, especially in light of the COVID-19 pandemic.
Schools will unite for 10 minutes of activity at 10am, workplaces will host wellbeing and exercise sessions, and local clubs and community groups will host virtual and physical events to showcase their activities.
Bear Grylls said: "There has never been a better time to understand the importance of physical activity and fitness in our lives.
"It's been such a hard year for so many with the Covid-19 pandemic, but physical activity has helped millions of people to find connection and to stay strong, both physically and mentally.
"National Fitness Day is about making sure everyone has the opportunity to be more active, whether that's in the great outdoors, through local fitness and leisure facilities, at school, in the workplace, or with an online workout at home.
"We hope to empower everyone to try something new and make a positive change to their life."
Huw Edwards, CEO of ukactive, said: "We are delighted to be working with Bear Grylls and BMF to launch this year's National Fitness Day from Battersea Power Station.
"We have been flooded with excited messages from people looking forward to taking part in the day, and our members are planning thousands of fantastic free events across the whole country for people to try.
"Sadly, we know that the Covid-19 pandemic has increased the inequalities in activity levels for some of the most vulnerable people in society, but National Fitness Day is a chance to show the importance of physical activity for all."
For more information visit www.nationalfitnessday.com. To join Bear's workout live on Instagram on Wednesday 23 September, follow @beargrylls
Note to Editors
*The group workout will be Covid-secure and participants will observe social distancing guidelines, in line with Government advice. The physical event is not open to members of the public, but is available to join remotely via the Instagram link.
For interviews and photo requests, please contact the ukactive press office at press@ukactive.org.uk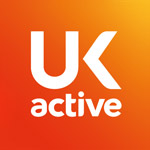 More People More Active More Often