By Eduardo Ferré, Founder and Group Director of Swimming Nature. 
When we're young, we're taught to swim as an essential lifesaving skill. Swimming lessons are built into school curriculums in much the same way as maths or reading. While some children continue to go swimming in adulthood, many adults abandon the activity altogether, having never mastered the skills in the first place. In fact, more than nine million adults in England can't swim.
Recently, Swim England released a new study that showed swimming just once every two to three weeks eases the symptoms of depression and anxiety. The study surveyed 4,000 British swimmers nationwide with diagnosed mental health problems. The results were then scaled up to reflect the population of the UK. Many surveyed said that swimming helped them to reduce visits to a medical professional or cut down on medication. Many also reported that swimming made them happier and that general life tasks felt more manageable after swimming regularly.
With mental health illnesses affecting millions of people in the UK, this news is encouraging and supports our ongoing work to help both adults and children develop a lifelong love of water. At Swimming Nature, we believe that swimming is a natural human ability that anyone can master.
However, we also know that many people have a fear of water and view it as a threat. Not only are they missing out on a hugely beneficial form of physical fitness, they aren't experiencing the proven mental health benefits that swimming can provide.
Our swimming specialists help our students – young and old – to understand that water is their friend. They work one-on-one with each client to understand the source of any fear or anxiety and they break down those barriers. It's more than just a swimming lesson; in some cases it's like a therapy session.
Once the barriers are broken, we teach the correct mechanics of each stroke with tailored in-water instruction. It's the start of a happy, lifelong relationship with water – a relationship that can bring both physical and mental benefits for years to come.
What's more, hiring out your pool – or part of your pool – to a specialist aquatics supplier can be a great revenue generator. One-to-one (or even one-to-two) swimming tuition takes up minimal space but drives high margins and guaranteed income. There is a growing market focused on a more personalised approach to swimming instructing. It can be very profitable, but it does require a lot of attention from operators to get it right, especially in terms of customer service.
It also requires specialist training for instructors to enable students to recognise the improvements in every lesson. When it's done well, it can sit harmoniously alongside more traditional group swimming classes, much like running PT sessions alongside your traditional group exercise classes or gym floor sessions.
The challenge, of course, is getting people in the water, either for the first time or after a long absence. Perhaps it is time for fitness providers to expand their swimming timetables to include more water-based exercise that GPs and health professionals can recommend to people with mental health concerns.
Regular exercise has long been considered essential for depression and anxiety sufferers, but swimming is often overlooked as a viable option. With the recent news about swimming and it's benefits for mental health, there really couldn't be a better time to start swimming.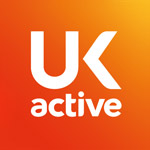 More People More Active More Often