By James McPherson, Commercial Director, Active IQ
There is much admiration in the Middle East for the Western education system – and therein lies an opportunity for UK awarding organisations, training providers and fitness professionals. Over the past 12 months, Active IQ has been making great waves abroad in the Middle East and we are well on our way to establishing a good reputation in the region.
Our role is not about simply exporting our qualifications but about adapting our materials and delivery. Working abroad requires us to listen, learn and adapt our qualifications to ensure they meet the exact needs of the local market.
Practical and cultural considerations help ensure success overseas including removing any language barriers, observing and navigating cultural demands – such as Ramadan – and facilitating all-female training and gym access in those regions that require this.
Of course, a successful exporter can't just trade on having empathy for local markets; underpinning the respect and appreciation of overseas customers must be a well-constructed, commercially viable model.
We took our time and trod carefully as we learned about the cultures, markets, demands and requirements of the areas where we hoped to operate.
Speaking the language
Our first foray into this area was in Saudi Arabia, helping to train and recruit female instructors locally, by working in partnership with Spectrum® Wellness for Women, the first Active IQ training provider in the Kingdom. We worked closely with Tracy Aldereyaane, VP at Spectrum, to develop resources that meet the needs of learners in the region to support teaching in the community and working with clients in local fitness facilities. It was here we realised the importance of translating our materials into Arabic.
We took great care in the process of translation, working with an Egyptian translator and then a Saudi-based company to ensure we were translating for a wide variety of Arabic speaking countries. We decided to take local dialect into account and developed an Egyptian translation and a formal Arabic translation of our course material. Our External Verifier then worked closely with a translator to quality assure the work, ensuring Arabic learners are provided with the same opportunity as English-speaking learners. And we didn't stop there – we also appointed bi-lingual instructors and assessors to enable end-to-end delivery, including vital in-person support.
Another challenge lay in dealing with technical language and we resolved this by working with the translator to transcribe anatomical words into the Arabic phonetically.
Respecting the culture
As well as speaking the language, we ensured our photos and images were culturally appropriate. Although the UAE is comparatively liberal, some neighbouring territories have a different sense of propriety, with pictures of exposed skin between the chest and knees being considered 'haram'. We took these differing requirements for localisation into account and were not afraid to return to drawing board to build fresh supporting materials for each area so they would truly resonate with each local audience.
Aside from getting the language right, practical and cultural considerations helped to ensure success, including removing any language barriers, observing and navigating cultural demands such as Ramadan, and facilitating all-female training and gym access.
Bespoke solutions
It was clear early on in our discussions and outreach that we needed to look at each country with the region as separately entities. In terms of the way that business is done, consumer behaviour, legal and political considerations, there's a huge difference between UAE, Saudi Arabia and Egypt. Understanding the important nuances of each culture informed both our wider marketing approach and more bespoke messaging as we combined our outreach through trade press, word of mouth and social media influencers pertinent to each country.
Building momentum
Dubai and the Gulf Cooperation Council (GCC) countries (including India and Pakistan) are still developing in fitness education and UAE R has done an excellent job for that market by working with key employers to support the need for qualifications and CPD. Its insight is second-to-none and it's essential to have a good working relationship with its team. Demand is now spreading further afield to other countries around the world as Dubai is becoming a central hub for fitness professionals. It's a growing and rewarding market and we feel privileged to be working there.
Seeing eye-to-eye
It's not easy exporting into a territory where you only have a small presence and we knew going in 'cold' would not work.  We took our time to network, make contacts, have discussions and really understand what the local community would welcome.  Speaking to existing contacts in the UAE as well as the more established population of expats in the Emirates gave us valuable insight. Our attendance at Dubai Active helped us to cement contacts and relationships that had been established remotely due to the pandemic. Notwithstanding lockdown restrictions, when trying to build a presence overseas the best way to see eye-to-eye with people is to have face-to-face discussions.
Bright future
The future is certainly looking bright for these international markets and our reputation is growing as people recognise our commitment to adapting our services to their market – rather than just 'importing' our existing models. The icing on the cake for our international team was winning the 'Exporter of the Year' awards at the Federation of Awarding Bodies' awards. This award celebrates the success of an organisation's exports and international business and we couldn't be prouder to have our work recognised in this way.

Active IQ is a member of the ukactive Strategic Partner Group – find out more here.
Disclaimer: Any views or opinions expressed are solely those of the author and do not necessarily represent those of ukactive.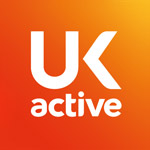 More People More Active More Often