By Steven Ward, CEO at ukactive
The largest ever global behaviour change study was unveiled today (28 November) at a Vitality event in London, drawing from two years of data from more than 400,000 people in the UK, USA and South Africa, studying participants' long-term physical activity levels.
We welcome its release, which represents an unparalleled, global research project that proves that inspiring physical activity on a global scale is not only possible, but deliverable.
In particular, this study shows the value of incentivisation to inspire positive behaviour change on a large scale.
The challenge now is to better embed effective incentives into public health policy, and explore the potential impacts on preventable diseases linked to physical inactivity.
This research has enormous implications for health policy as we look to build a sustainable, long-term plan for the future of our NHS, proving that a physical activity powered approach to prevention can be delivered, and done at scale.
This study should be at the forefront of the Health Secretary's mind as he turns the focus towards prevention over cure.
This study also demonstrates the collective power of the business and insurance sector – and the vital role they have to play in getting employees active. Health insurers such as Vitality Health and AXA PPP Healthcare are leading the way on this but there is scope for so much more to be done.
Active employees are healthier, happier and more productive – a boon to the bottom line, the economy, and to the health of the nation.
ukactive's own research supports the effectiveness of incentivisation for businesses – a survey of employees found that 77% of respondents thought corporate gym memberships would improve their health.
As Britain's population ages, a radical shift in how we treat employees and the wider public is needed to ensure our NHS and social care services aren't overwhelmed by an ever-rising tide of demand.
Research set out in a recent ukactive report, Reimagining Ageing, suggests that incentives making it easier for employees to be active could have a major impact.
Indeed, it has been estimated that expanding the Cycle to Work scheme to include gym memberships and home equipment would engage more than 200,000 inactive people, and generate £240 million for the UK economy through reduced NHS costs, improved workplace productivity, and lower rates of premature mortality.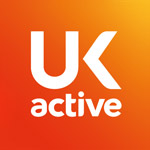 More People More Active More Often