By Steve Ward, CEO, ukactive
How often do we hear the call for our sector to "speak with one voice"? By its very nature, this is a tall order for any industry – particularly for one so fast-paced as our own, and with a vast range of ambitions and commercial targets. But whatever your motivation, every one of us has a clear stake in getting more people, more active, more often.
Our greatest strength lies in our commonalities. We are seeing growing evidence of the success achieved through partnership – truly joint ventures, inspirational collaborations, and the sharing of data, knowledge and resources.
Now, our challenge is to focus our efforts and collective voice on the core pillars of public life where we can deliver maximum impact.
We began our business planning process for 2019/20 by recognising the volatility of the landscape we occupy today, both in the UK and globally. A good old PESTEL analysis tells us there have never been so many unknowns.
Despite this, we remain positive and our self-belief has never been stronger. That confidence stems from our track record, and the fact that ukactive and our members have already created a fertile environment for growth.
Over half a million more people got active through gym sessions and fitness classes in 2018 than 2017, according to the latest Active Lives Survey, proving that we are the backbone of an active nation. We know that without the success of our sector, the national picture for participation in sport and physical activity would look far worse.
This is part of the reason we have now extended our reach to NGBs, so that they join forces with gyms, leisure centres and suppliers to reimagine their services and increase participation.
Today, new partnership programmes are underway across the full breadth of social issues relevant our communities; rapidly evolving business models and R&D combine to make our sector a leader in innovation; and awareness of our cause has never been greater. But we won't rest on our laurels.
Our priorities for the coming year begin with 'Uniting the Movement of an Active Nation'. Success starts at home, by providing our members with the right tools and opportunities for growth – whether through regulatory and risk management services to address the burning issues; insights from the ukactive Research Institute; or the partnerships we broker across the public and private sectors.
We have listened to our members and partners to ensure we focus our efforts in the areas where they need us most. We will continue to embrace these responsibilities as we lead the sector in ambitions such as workforce development, improved infrastructure and inclusion.
With those foundations in place, perhaps the most exciting opportunities emerge for us to drive transformational, generational change.
We want to focus our movement so that together we address the most pressing societal issues and stimulate further growth.
We will continue to seek new opportunities across the breadth of public life, but the three core pillars will be:
'Turning Generation Inactive into Generation Active'

'Transforming Working Life' and
Whatever your position or business model, these issues are relevant to every organisation, every individual. And together, we can achieve them all.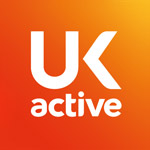 More People More Active More Often