ukactive has agreed a three-year partnership with Elevate, as part of a strategic alignment between the not-for-profit health body and the UK's largest physical activity trade show.
The partnership will support Elevate as it evolves, with ukactive helping to set the agenda and drive the sector's efforts to build a more active nation.
ukactive will continue its role as Lead Supporter of the 'Strategies for an active nation' seminar stream, aiming to drive momentum within the sector behind Sport England's 2016-21 strategy 'Towards an Active Nation'.
This year's event comes at a vital time for the sector, hot on the heels of the NHS Long Term Plan and ahead of the Government's Comprehensive Spending Review, with major opportunities set to arise over the coming months.
ukactive speakers will help chair the event, with Head of ukactive Kids Jack Shakespeare leading a session entitled 'Engaging Generation Inactive', setting out a roadmap for the sector to overturn the physical inactivity crisis facing children in the UK.
ukactive Client Services Director Steven Scales will feature in a session on transforming leisure facilities to maximises engagement, while Public Affairs and Policy Manager Jon Hulks will draw on lessons learnt from our report 'Reimaging Ageing' to discuss how the sector can create better products and services for older adults.
ukactive's fit-tech start-up accelerator ActiveLab will also feature prominently, with a full-day workshop for the 2019 cohort taking part in the groundbreaking accelerator programme.
ukactive CEO Steven Ward said: "This is a time of great opportunity for the sector, and partnerships like this ensure we are ensure we continue our drive towards a more active Britain.
"Elevate represents a fantastic opportunity to come together as a sector to learn, network and showcase our work, and we are happy to be a partner of the event for the next three years."
Elevate Director Max Quittenton said: "ukactive represent the UK's physical activity sector remarkably well and have done for many years. We are delighted they are, and will be, contributing to Elevate for the foreseeable future."
See the list of exhibitors, full programme, list of speakers and register for your pass now online at www.elevatearena.com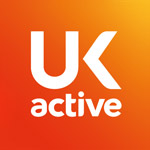 More People More Active More Often